Ten Facts About Amenities at Brunswick Forest
October 14, 2020
ISWebmaster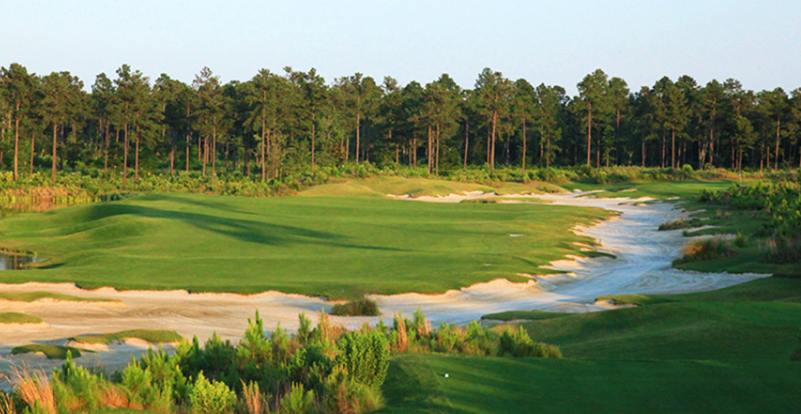 When you have as many amenities as Brunswick Forest does, your client will never be stuck at home wondering how they are going to spend their day in paradise. Though your client may not realize it at first, there is quite a difference between a normal community and a master-planned community. The real differences that makes a selling point for any aspiring homeowner, are the amenities offered to them. Homebuyers want a lot to do in their area without having to move around or travel much, and that's exactly what Brunswick Forest has. For you, our broker friend, this means there is more to offer your client. Here are a few quick facts about the amenity features of Brunswick Forest that you and your client may not know about:
Brunswick Forest's Amenities are Centralized:
What do we mean by "centralized?" Essentially this refers to how all our amenities are located nearby many different neighborhoods and can be reached by walking, biking, or a short drive. There is no travel hassle here! All the amenities at Brunswick Forest are seamlessly connected and are not placed too far out of the way.
The Amenities at Brunswick Forest Have Won Several Awards:
We are not just tooting our own horn when we say this! Ideal-LIVING magazine has chosen Brunswick Forest for its shortlist of "The Best of The Best" list several years running. Many of those awards and accolades are due to our community having some of the best amenities around. Most notably amongst these are our dedicated 100 miles of biking and walking trails. Biking and walking trails was chosen as one of the top amenities nationwide. At Brunswick Forest, we dedicate a little extra energy to giving your client the lifestyle they deserve, and we have been recognized for it.
Brunswick Forest Amenities Can Mostly be Enjoyed Year-Round:
Aside from our three swimming pools for obvious reasons, most of Brunswick Forest's amenities can be enjoyed all year long. Our Fitness and Wellness Center is great during the cooler months of the year, as are our pickleball and tennis courts. Walking, biking, kayaking, and canoeing are all activities you can engage in no matter if it is warm or cool out. And do not forget a round of championship golf at Cape Fear National (it is a great way for your client to enjoy themselves any time of year).
Our Amenities are the Epitome of Convenience:
Even though the surrounding greater Wilmington area is chock-full of fun places to visit, sometimes your client may feel like they just want to stay a bit closer to home. At Brunswick Forest, we make sure there is no major sacrifice for choosing that lifestyle. Why make it so our residents must work harder to engage in the activities they desire? Be it shopping for groceries, a doctor's appointment, walking, kayaking, or even taking the dog on their morning exercise route, everything is just up the road in The Villages at Brunswick Forest.
All Three of Our Pools Are Saltwater:
Now, you might think this is just a little extra pizzaz to sell your client on, but there is a true benefit to our saltwater pools. Salt is a natural therapeutic mineral, rich in anti-inflammatory and other skin-positive properties. Swimming and hanging poolside in Brunswick Forest is the perfect way to relax during hotter months. Our swimming areas are perfect for all ages, have wheelchair access and are constructed to take your client's hydration relaxation to the next level.
Cape Fear National is a World-Class Golfing Experience:
Save the road trip to Myrtle Beach for another time! Your client has all the best golfing they could ask for right here at Brunswick Forest. An 18-hole course that is surrounded by natural vegetation, Cape Fear National was expertly designed by Tim Cate to give the ultimate challenge. The course is equal parts breathtaking and skillfully engaging! And residents who are into golf, have the pleasure of enjoying this course in the peace of their neighborhood.
Relaxation in paradise is not just for our human residents you know! If your client has a dog that is undeniably a part of their active lifestyle, Brunswick Forest offers invaluable green space to take them on their daily routines! Be the Bark Park, Meadow Park, or Annsdale Park, you can guarantee your client will be satisfied with all the space they have to work with.
Indoor Pickleball is Made Easy with the HOP:
The House of Pickleball is one of the only dedicated facilities of its type in Southeastern North Carolina. Many new residents moving to Brunswick Forest have found it to not only be a great place to pass the time but make lifelong friends as well. The HOP features indoor temperature regulation and soft rubberized floors for easy play year-round. This part of The Villages Town Center is so well-loved, that it has been featured in "Our State" magazine.
Brunswick Forest has a Launch Area for Easy Access to Aquatic Activities:
Town Creek is such a beautiful and natural way for residents to get out in the kayak or canoe and enjoy everything the surrounding area has to offer. At Brunswick Forest, we want to make sure their experience is as stress-free as possible. Therefore, the entrance to Town Creek has its very own launching area. It is sturdy and safe, not to mention an easy way to mount your watercraft and paddle off to your next adventure.
Introducing the Newest Amenity, Reflections at Brunswick Forest:
Reflections takes the Brunswick Forest amenity offering to the next level, with a pool and fitness center situated in the center of the community. Providing a tropical oasis, residents will enjoy a new health and wellness location, as well as a new social gathering spot. Reflections will include a pool with a beach entry, wet deck for lounging, pool side seating and lush tropical landscaping.
If you or your client ever has questions regarding our amenities, be sure to contact us at:  855.983.9579