OUR PROCESS
Remember the right home in the wrong neighborhood, is the wrong home.  When searching for your next new residence make sure you consider these three factors in your buying decision.
Location.  Community.  Property.
Let our "Margarita Theory" be your guide to finding the ideal place to live.  Below you will find the perfect ingredients for crafting your own coastal lifestyle.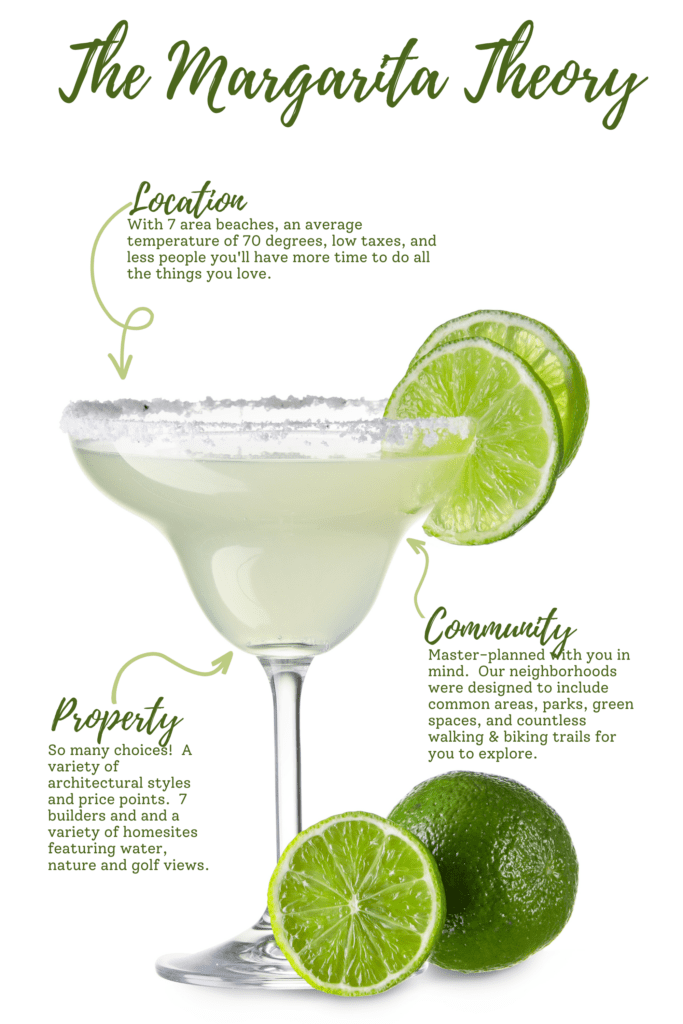 Your guide to finding the right location, in the right community, in the right home.