Keeping an Eye on Convenience: Why You Should Follow the Villages Facebook Page
June 17, 2020
ISWebmaster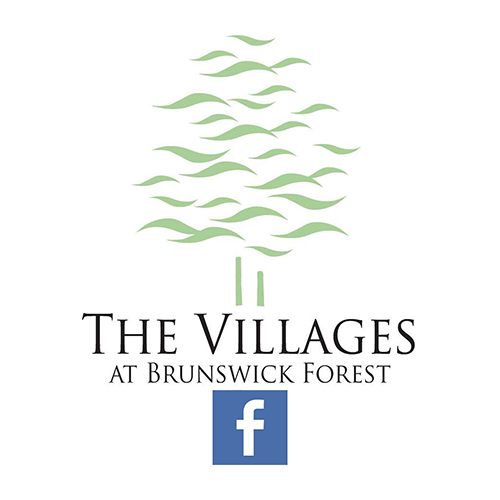 The Villages Town Center at Brunswick Forest is quite simply, one of the most convenient assets that any resident could ask for. It is more than just 160-acres of shops, restaurants, and medical facilities. Residents agree, it is a dream to have everything you need right down the street.
From the perfect pair of shoes to booking your next round of medical tests, the Villages Town Center has all the vitals and more. Having the essentials and more within arm's reach really adds a lot of value to a community. With plans to keep on expanding over time, The Villages is sure to bring even more value to your doorstep. From updates about the latest shopping specials at Lowes Foods to updates from the House of Pickleball, here is why you should follow the Villages Facebook page.
Updates Weekly:
The Villages moves and evolves along with the life settled around it. From being the center of event weekends, to hosting smaller events like car shows, you can find all the updates you need on Facebook. Think of it as your easy access, inside-eye on everything that is happening. The Villages Facebook is constantly documenting business hours, special offers, charitable events, and other important information that is quite useful. Following the Villages Facebook is wise regardless if you are looking to catch that last sale on carrot cake or want to know where to book your next appointment. Updates on Facebook don't' stop because life on the coast is always moving!
Medical Benefits:
The Villages is filled with reputable services to help maintain your health and wellness. From a licensed massage therapist to dentistry, you will enjoy not having to wait in traffic all day to get the care you need. Bluewave Dentistry often posts updates about new procedures that can help preserve your smile. Coastal Integrative Healthcare has been sharing simple stay-at-home exercises that you can perform to maintain your health and wellness. And, of course, each business is also addressing sanitization to keep you safe when you visit. These are just some of the material that the Villages at Brunswick Forest Facebook page shares on a weekly basis.
General Community Updates:
Being part of Brunswick Forest, the Brunswick Forest Villages Facebook page will often share blogs, events and even new model home releases with you. Lucas Wright of Legacy Homes by Bill Clark has been giving virtual tours of model homes and their design studio that you can view from your home. Berry Financial Group has been giving digital seminars on financial advice for residents of Brunswick Forest. You even have restaurants like Shuckin' Shack and The Joyce Irish Pub giving updates on delicious specials that you can indulge in.
Overall, the Villages Facebook page is a great way to stay on top of what is going on in your community. Because after all, providing you with convenience is what the team at Brunswick Forest does best!