Well-Being Starts at Home: Dr. Paul's Easy to Do Exercises
May 29, 2020
ISWebmaster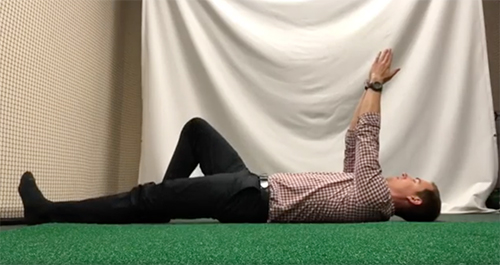 Coastal Integrative Healthcare is well-known throughout Southeastern North Carolina for their dedication to keeping your body at its best. Be it for spinal alignments, massage therapy, spinal decompression, physical therapy or nutritional counseling, the professional team there is always willing to lend a helping hand. Even during these times when staying at home is a routine practice, Coastal Integrative Healthcare in the Villages Town Center is presenting exercises that you can do on your own!
The best quality of life comes from a combination of a great living environment and access to the tools you need to take care of your physical health. One way Coastal Integrative Healthcare has been helping residents to stay in shape is by posting easy exercises that can be done in the comfort of your own home. Your body is a work in progress, so here are a few simple activities you can do to keep yourself in shape and pain free:
The Dead Bug: The name might sound a little strange, but this exercise is great for helping your body stretch. To perform this, simply lie on your back and point your arms to the ceiling. Bend your knees to a 45-degree angle, slide one foot out and then bring that leg back to its starting position. Repeat. You can view Dr. Paul demonstrating this exercise here.
Child's Pose: Often considered a popular stretch in other activities such as yoga, the classic "child's pose" position helps to stretch your spine to its fullest. It also helps your sides and alleviates shoulder tightness. To perform this stretch, simply kneel upon the ground and bend your body all the way forward, stretching your arms out in front of you. Proceed to do this several times. You can even stretch each arm individually as you bend down each time. View this easy stretch in action here.
The Open Book: Named for the position you lay down in while performing it, this stretch is easy to do at home on your own time. It is a great way to achieve more mobility throughout your entire spine. Simply lay on your side, arching your body with knees bent together at an angle. Place your arms together as you lay to one side and lift your top arm to the ceiling and back again. Supporting your neck and head with something soft is advised if needed. Check out the video here.
Brunswick Forest residents always have the luxury of conveniently located services. Whether it is healthcare, financial services, or grocery shopping, The Villages Town Center at Brunswick Forest is your place to be. Keep up with weekly Villages updates on the Facebook page.