Legacy Homes Has the Wright Stuff: Lucas Wright Speaks on Legacy Homes by Bill Clark
May 18, 2020
ISWebmaster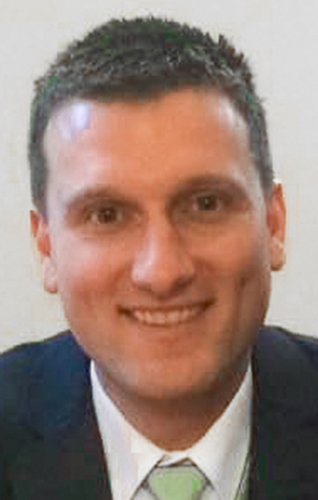 If you are looking for a preferred builder that has a legacy of fine floor plans available, then Legacy Homes by Bill Clark is your ticket to the home of your dreams! Brunswick Forest takes your desires to find the perfect floor plan very seriously. That is why they partner with only experienced builders. Legacy Homes by Bill Clark is more than just a builder, it is a positive experience. But you do not have to take Brunswick Forest's word for it! Lucas Wright, builder representative for Legacy Homes by Bill Clark, speaks to what this builder and Brunswick Forest means to him.
Originally from the area of Cary, North Carolina, Lucas began his move to Wilmington in 2013. "I've been working with Legacy Homes by Bill Clark since December of 2014," says Lucas.
As a builder representative, Lucas is focused on new home consultation. His job is to make sure that aspiring homebuyers who are interested in working with Legacy Homes by Bill Clark, are given a proper experience through each step in the building process. "I work with clients to determine what floor plan works best for them on the lot they're interested in," he continues. It is important that potential buyers know what makes the Legacy process stand out and are educated about every aspect regarding it. In this fashion, Lucas provides a valuable bond to those looking to build in Brunswick Forest.
For someone like Lucas, the most impactful part about what Legacy Homes by Bill Clark does involves providing a quality product and great value. But most importantly, it is the aspect of letting the homebuyer know that they have control over what they want out of their floor plan. It is an incredible experience for them, to know that they are receiving a product that they helped to design themselves. "We work with each client to customize the house which allows them to feel involved."
For Legacy, Brunswick Forest provides the perfect building opportunities to give their clients. Lucas highlights that the number of unique neighborhoods within Brunswick Forest's community offers a lot of architectural styles that their clients can choose from. Because of this, Legacy Homes by Bill Clark feels Brunswick Forest is an exceptional partner. "Legacy Homes has a large floor plan portfolio which allows us the opportunity to build in just about every neighborhood. This allows the client to choose from many unique styles of floor plans," he says. There is perhaps no better section that shows off Legacy Homes by Bill Clark and their work, than Park West at Brunswick Forest. "It's a beautiful neighborhood that allows someone to purchase a home with wonderful finishes and still be able to enjoy the amenities of Brunswick Forest."
Homes with the feel of quality craftsmanship, and a wonderful buying experience to boot; these are just some of the things that make Legacy Homes by Bill Clark a stand-out in real estate. For more information on how you can speak with Lucas on all that Legacy Homes by Bill Clark has to offer in Brunswick Forest, you can get in touch with the real estate team at: 855.983.9579. You can also take a moment to virtually tour some of the Legacy Homes by Bill Clark models at via Brunswick Forest's Spring Homes Showcase, or their YouTube Homes To Tour playlist.