Builder Spotlight: Legacy Homes by Bill Clark
February 19, 2019
ISWebmaster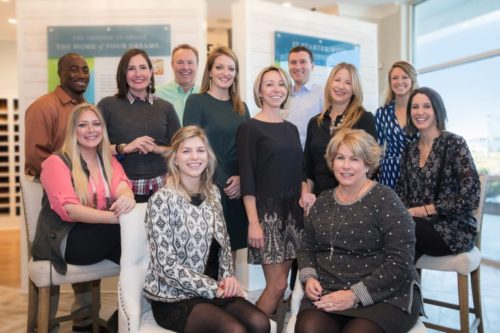 Building the right home can make a world of difference to your lifestyle. Legacy Homes by Bill Clark has 40 years of building experience to craft homes suited specifically to your unique lifestyle. As a quality homebuilder here at Brunswick Forest, sales manager Lucas Wright explains what makes Legacy Homes such a valued choice for aspiring homeowners.
Legacy Homes has its origins deeply rooted in homebuilding tradition. Bill Clark Homes has long garnered a reputation for providing buyers with extraordinary value. Now Legacy Homes, the newest extension of Bill Clark Homes, centers its mission around doing just that around North Carolina's Brunswick, New Hanover, and Pender counties.
"When people decide to choose a home built by Legacy Homes, they should expect a home that is crafted with attention to detail," says Lucas. The blend of quality craftsmanship, customer service, and an affordable price really makes Legacy Homes a standout option for homebuyers.
With so many choices available, when building a home, it takes a truly special builder to capture your attention. "Legacy Homes is unique because we offer clients the ability to move walls and modify the structure of our home base plans," Lucas continued. In terms of variety, Legacy also offers wonderful selections based on their vendor relationships.
The most popular homes that Legacy offers are the Gramercy, Westbury and Hudson. Legacy Homes doesn't shy away from the latest trends in the building industry either! "Our building trends now include Smart Home Technology, Craftsman Trim Detail, Maintenance Free Products and Energy Efficient Building," Lucas tells us.
Currently, Legacy Homes has significant property plans in Brunswick Forest. "In addition to constantly building inventory homes here, Legacy Homes has ten homes either complete or under construction," says Lucas. You can find Legacy's exquisite homes being built in Cypress Pointe, Cypress Pointe II, Shelmore, The Lakes, Cape Fear National and many other Brunswick Forest neighborhoods.
Just like Brunswick Forest works to promote your lifestyle choices, Legacy Homes by Bill Clark works hard to build homes that do the same. Blending practicality and modern efficiency, with a tailored touch; that's the Legacy way of building!