A Shuckin' Great Place for Seafood! Shuckin' Shack at The Villages
December 13, 2019
ISWebmaster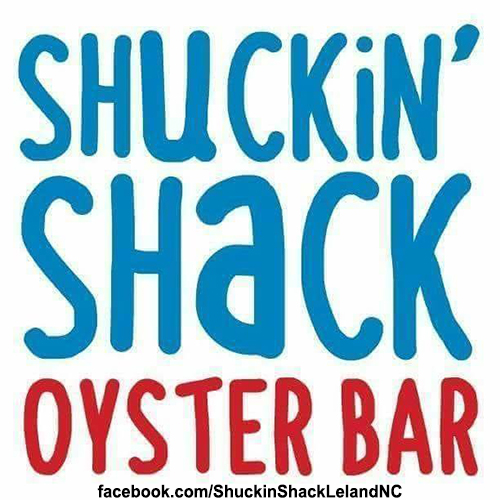 Brunswick Forest offers its residents plenty of choices when it comes to getting a bite to eat. Historic downtown Wilmington is only a few minutes away from this brilliantly master-planned community, where people can dine out in several eclectic locations. The greater Wilmington area also has plenty of eating establishments to choose from, such as steakhouses, Tex-Mex, Italian and even healthy options. Of course, you can't speak of fine coastal living without nearby options to enjoy great seafood. Residents of Brunswick Forest don't have to worry about this at all, because there's a fantastic place for seafood right inside The Villages Town Center!
Open: Sunday – Thursday: 11am – 10pm, Friday – Saturday: 11am – 12 am
Seafood lovers who don't want to travel far from home have a place at The Villages to enjoy themselves! You can sink your teeth into fresh oysters and other shellfish at the Shuckin' Shack. Shuckin' Shack is a no-frills perfect place to bring the whole family to, with a nice simple atmosphere that caters to a more casual crowd. Sarah Lookingbill, proprietor of the Shuckin' Shack in Leland, states that, "The Shuckin' Shack here at The Villages appeals to every demographic. Families, Retirees and people of all ages love coming here."  Shuckin' Shack is a shellfish lovers paradise, with menu items including peel and eat shrimp, clams and some of the freshest oysters around. While the Shuckin' Shack is well known for its shellfish, diners who are looking for other options or those who don't like the visceral experience of eating fresh shellfish, still have plenty of items to choose from!
Shrimp Po-boys, fish tacos, shrimp burger, chicken tender sandwich and their famous lobster roll are just some of the items available. Sarah has her own personal recommendations that she claims are house favorites, "We pride ourselves on making new twists to old favorites like shrimp and grits, low-country boils and crab dip. Personally, I think our wings are excellent too," she states. The Leland Shuckin' Shack also has plenty of great cocktails on the menu such as the Shark Attack Bloody Mary, Lake Park Lemonade, Moscow Mule and classic Mojito!  People who feel a little daring can also try several Shuckin' Shack specialty shots like their Blistered Oyster Bomb, which is made with signature hot vodka and topped with a fresh raw oyster!
Sarah concludes by stating, "We've been here at The Villages for over 2 years, but we've attracted plenty of loyal local customers. We provide for them and they gladly give us their business in return. There's this real local connection to the community at Brunswick Forest by being here at The Villages." If you're into great seafood, sandwiches, wings and drinks, you're bound to have a shuckin' good time at the Shuckin' Shack here at The Villages! Having a unique array of restaurants right here at Brunswick Forest means you can spend less time wandering, and more time enjoying some of the best food in the greater Wilmington area.