A Chill Time in the Carolinas: Autumn in the Wilmington Area
October 13, 2021
ISWebmaster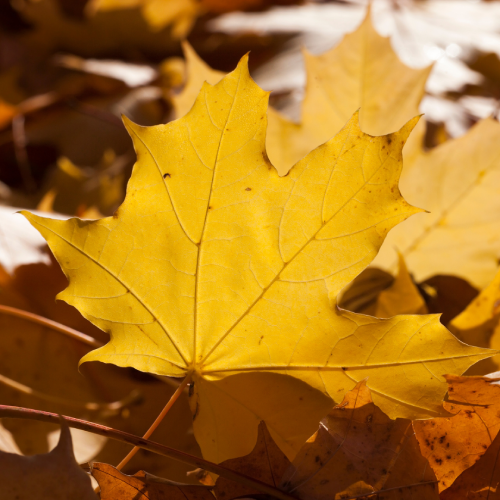 Part of our appeal here at Brunswick Forest is that you'll get to experience all four seasons. Year-round mild temperatures in the greater Wilmington area allow you to get out and stay comfortably active for longer. You can find a lot to do here during Autumn such as kayaking, fishing, biking, jogging, and even going to the beach.
Without a doubt, Autumn is a great time to be active in Southeastern North Carolina. Here's a few ways you can enjoy your days amongst the crisp air.
Kayaking
We often talk a lot about kayaking here at Brunswick Forest, but it's such a versatile and perfect activity that it's hard not to! This locale provides so many pristine waterways and creeks to paddle through, it's only natural that plenty of people would find this a great activity to do when it's a bit cooler out. Fewer bugs, fewer people competing for the same views, and fall foliage along the low county shoreline are just some of the reasons to get out there and Kayak. It's also a great time to watch any waterfowl and other creatures nesting nearby. Town Creek is the perfect ideal waterway to test your paddling skills while enjoying the brisk, fall air. And we have an easy access boat launch right here in Brunswick Forest to make enjoying the season in your Kayak even easier.
Get Moving: Walk, Jog, Bike
It doesn't matter how you choose to move your feet, just make sure you're doing it healthily! And Autumn offers the perfect temperature balance for these kinds of activities. There's no shortage of places to go for a jog, walk, or bike. Here at Brunswick Forest, we have up to 100 miles of dedicated walking and biking trails. Whether you're deciding to walk your dog in the morning, want to set a new pace record in your jogging routine, or maybe want to get some fresh air in your lungs, you'll be sure to find the perfect area to satisfy you. Some close examples include Brunswick Nature Park, the Ev-Henwood Nature Preserve, Smithville Township Creek Park, and Dutchman Creek Park. Walking, jogging, and biking are excellent low-impact ways of enjoying the season.
Pub Crawling
This might not be your immediate thought for enjoying Autumn, as it involves indoor venues. But the town of Wilmington is filled with plenty of breweries and hangouts that are perfect for this time of year. Few things go better with a drink than cool air on your face and the warm glow of a fire pit. Many of these locations come with a variety of outdoor activities such as cornhole or listening to live music. October is also a good month to get involved in a haunted pup crawl for some Autumn thrills and chills! Wilmington is teeming with a history that dates to colonial times, and these crawls will take you through some of the oldest spots in town, each with its own stories and rumors. It provides the perfect atmosphere for this time of year and is great local entertainment with friends. Some of these creepy pub crawl spots will include local favorites like Orton's Pool Hall, Front Street Brewery, and Blue Post Billiards. 
Fishing and Beach Walking
You might not think that going to the beach is an option when it gets cooler out, but you would be mistaken. Going to one of our seven local beaches in Southeastern North Carolina is a perfect way to spend your day. Since the tourist season has passed, it's not uncommon to have entire stretches of beach all to yourself! And not having to cope with crowds gives you more room to enjoy activities like shelling, surf fishing, and kite flying. Speaking of fishing, Autumn is the perfect time to catch some of our area's most well-known fish such as Flounder and Red Drum. Beach landmarks like Johnnie Mercer's Pier and the Carolina Beach Fishing Pier are optimal ways to try your luck without booking a charter boat.
These are only a few of the ways you're able to enjoy Autumn in the greater Wilmington area! Next time you're out and about, consider some of these activities. Here are a few more to keep in mind as well!
Go On a Scenic Drive
Visit a Pumpkin Patch
Throw a Low Country Boil or Oyster Roast
Consider a Fall Picnic in the Park