North Carolina: The State to Be for Living Your Dreams
October 16, 2020
ISWebmaster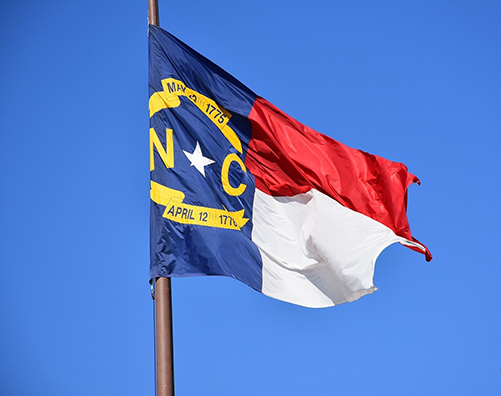 When you are looking for a place where you want to settle down, it must be a place that meets or exceeds your expectations! It is not just about finding the perfect home, but discovering what state or environment is going to best suit your lifestyle choices. The trends that we have been seeing from trusted sources such as ideal-LIVING magazine have shown that an influx of residents are heading to North Carolina. In its 2020 executive report, the ideal-LIVING magazine has officially rated North Carolina as being the top state that aspiring homeowners – like YOU – want to move to.
The numbers do not lie, especially when coming from one of the most trusted resources in retirement real estate, ideal-LIVING. They have been a household name in the real estate industry for many years and have provided many aspiring homeowners with the dream community they have always been looking for. In which, Brunswick Forest has taken many awards and credentials for several years straight, such as the best pickleball community! But it is not just about a master-planned community itself and the amenities it provides, aspiring homeowners are also interested in the state that it is in. Depending on what they desire, there could be a lot of reasons for wanting to move to a particular state. Finding just the right community is the icing on the retirement cake.
When you think of retirement or want to move to a milder climate, you might think of moving to Florida, Arizona, or South Carolina. But in their 2020 Executive Report, it is the Tar Heel State of North Carolina that takes the top position! Ideal-LIVING polled several current homeowners on where they would most likely want to move to within the year, and North Carolina came in at a whopping 55% of peoples' answers. That is more than Florida at 51%, South Carolina at 49%, Tennessee at 36%, and Georgia at 32%. This makes North Carolina the lead of the top five list.
At Brunswick Forest, it comes as no surprise that our great state is so desirable. Sparkling beaches, historic areas, and a timeless hint of Southern charm are just some of the reasons you might want to move to North Carolina. If you are a big golfing fan, you will find that North Carolina is a golfer's paradise with dozens of five-star courses that will challenge and captivate you. Our very own Cape Fear National is a top-rated course North of Myrtle Beach.
The Tar Heel State is also known for having better property values as well as lower taxes. Even though mortgage rates are generally the lowest they have been in decades for building or buying a new home, North Carolina is still one of the lowest amounts at 2.75%.
North Carolina is filled to the brim with natural wetlands, swamps, majestic pine forests, and the splendor of the Atlantic Ocean. When it comes to living an enjoyable lifestyle in North Carolina, the greater Wilmington area is incredibly balanced in giving residents a balanced experience. Don't forget that North Carolina has relatively mild temperatures, so you can enjoy more activities year-round, and that alone makes the area valuable.
What does this mean for you if moving to a community like Brunswick Forest is in your wheelhouse? It means a beautiful place to call home and invite a friend or family to. Living at Brunswick Forest means you will have the best that North Carolina has to offer without having to ever travel very far at all. It is all a part of why people like you voted North Carolina the top state to consider starting the best chapter of their lives. And now you have the chance to see for yourself what everyone is talking about. Book a Coastal Discovery Tour or visit Brunswick Forest during one of their Fall Homecoming Weekend events.