Coastal Weather and Coastal Temperatures
April 8, 2020
ISWebmaster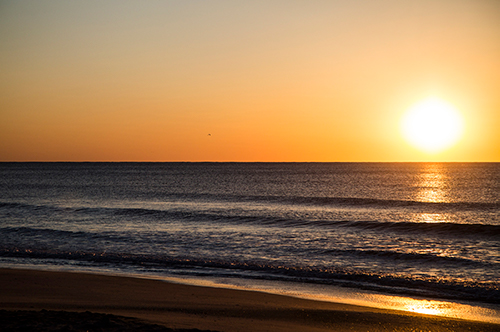 During the spring season, Southeastern North Carolina offers a bedazzling display of beautiful blossoms. More importantly, residents living in Brunswick Forest know they can always step outside for fresh air without worrying about those surprise blizzards!
What if we told you the average temperature in the Wilmington area was above 60 degrees? Sounds like a place where you'd want to spend the rest of your life, right? Brunswick Forest residents know the advantages that the mild weather brings; year-round active lifestyles playing golf, pickleball, tennis, and enjoying our miles and miles of walking/biking trails. For many of them, it's one of the main reasons they relocated.
Winters are generally easygoing, and spring is comfortable to enjoy. Springtime is unique because there is warmth but just enough of a nip to where going outdoors is truly refreshing! You might be surprised to see locals in shorts and flip-flops so early in the year, but this is a common sight! The heat of summer allows for plenty of outdoor activity, and autumn can be just as enjoyable as springtime. If a perfect balance of harmony in nature is what you want, Brunswick Forest is your destination. Real estate databases, such as Real Estate Scorecard, list the Wilmington area as one of the key places to live in North Carolina due to climate. The area boasts more than 100 clear sunny days a year.
Brunswick County and New Hanover County also have some of the best beaches and natural water sources around. The generally mild climate allows for an average water temperature of 63.1 degrees Fahrenheit for March and April. For May through September, the average temperatures can range from the high 70's to the low 80's. Locals reap the benefits of warmer water temperatures to enjoy the Coastal By Nature® lifestyle we all love. Check out some of the beaches' live surf and the Intracoastal waterway cameras here:
So, the climate in the greater Wilmington area is mild. What does that mean for you? It means that every day is the perfect day to get out enjoy nature! From up to 100 miles of walking trails, to plenty of nearby parks, Brunswick Forest is situated in an area where you can always enjoy the great outdoors. Whether you choose to soak up sunny days on your porch, or feel like walking around the neighborhood, Brunswick Forest is ready to welcome you home.