Lots of Choices: Brunswick Forest Has Diverse Inventory
August 11, 2020
ISWebmaster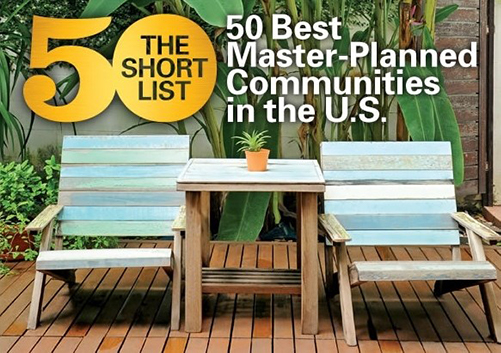 Real estate brokers encounter a wide variety of clients both local and out of town. Having more touring options for your client, is incredibly helpful. Brokers that work with the onsite sales team at Brunswick Forest, have access to a plethora of options, providing an optimal touring experience. Broker relations contact, Reid Myers, takes some time to elaborate on the diverse inventory Brunswick Forest can offer you.
When you work with a master-planned community, don't you want to make sure that you are working with the best? Brunswick Forest not only meets the standards that brokers expect of one of the top communities in the Southeast but exceeds them with friendliness and professionalism. For you and your clients, Reid and the rest of the Brunswick Forest staff are all too ready to help!
"There are many things that draw the general brokerage community to introduce their clients to Brunswick Forest, but I think the most appealing is the diverse inventory we have here," Reid says. With no less than 11 preferred building partners and over 30 move-in ready home available for touring, Brunswick Forest is the place to lead your client for their next dream home! Single family and townhomes are both currently available to tour as well. "We have inventory in 12 different neighborhoods, each with their own styles and price points, and choices of nature, golf, or water views." While some of your clients might be interested in the West Indies style of The Lakes neighborhood, some other might enjoy the coastal charm of Egret Cove better. Whatever their preference, you can go forth with confidence knowing that Brunswick Forest will impress.
Your clients will also have three ways to purchase as well. "Move-in ready homes are just one of the three ways to buy that we offer; prospective residents can also select a Lot Home package to build their dream home or purchase a home site to build on in the future." Best of all is that the building partners who work with Brunswick Forest, will work with your client to client to adapt a floor plan to their specific needs. Already have a plan you are looking to build? Brunswick Forest has custom building partners as well.
When you work with Brunswick Forest as a broker, you and your client become more than just another visitor, the team welcomes you as part of their family. Touring Brunswick Forest is truly an experience, and one that your client will enjoy. For more details on how Reid and the rest of the real estate team can be of assistance, contact them at: 855.983.9579