Three Ways to Buy at Brunswick Forest
July 8, 2020
ISWebmaster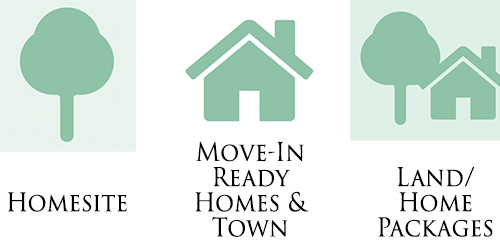 Brunswick Forest has established itself as one of the most desirable areas to move to in Southeastern North Carolina. With extensive amenities, nearby beaches and downtown Wilmington you can count on living out your ideal lifestyle here. Paradise is calling; will you be the one to answer? Here are three simple ways you can choose to purchase your dream home at Brunswick Forest.
Part of why Brunswick Forest is so desired, is because our 11 preferred builders strike a balance between quality and versatility. If you are looking for a family home or need extra storage, Brunswick Forest builders offers the selection you have been looking for.
Move-In Ready
The first way to buy involves purchasing a newly constructed home. Many of our homes are move-in ready and will satisfy your checklist! Prices range from the low $300,000's to $800,000's. Currently, we have over 30 move-in ready homes, all of which can be seen here in our Coastal Homes Showcase Book.
Land/Home Packages
Next up, you can purchase land and home packages. If you're looking to bundle home and property into one convenient package, you're in luck! Homeowners get to select both their homesite and a unique floorplan in one neatly packaged price. This is your opportunity to select a homesite and which floor plan you would like to build.
Homesite
Finally, there's the option to purchase a homesite. This purchase allows you to build now or wait until you're ready to make the move. Brunswick Forest has an appealing range of architectural styles and neighborhood designs with water features, nature, and golf views.
Potential new residents will always have a lot of options to choose from. Best of all, the Brunswick Forest real estate team makes it easy for you to feel welcome and at ease. Will you be the next additions to our family? Contact the team, at: 855.983.9579. You can preview our Coastal By Nature® lifestyle by viewing the Community Album and Homes to Tour videos!