Brunswick Forest's Coastal Showcase Weekends
July 1, 2020
ISWebmaster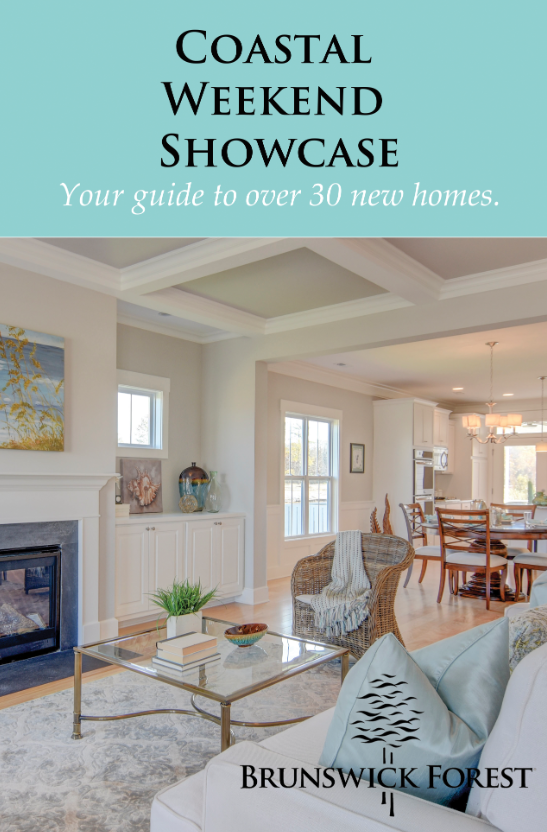 Brunswick Forest has been loading up on Summer fun in more ways than one! While many Wilmington locals will be soaking up the sun in a variety of outdoor locations, many others are trekking down South to start the new dream life that they have been looking for. Normally, Brunswick Forest has several "sales event weekends" throughout the year. However, this year the real estate team has adapted and put their focus to the creation of Coastal Showcase Weekends, which have been a major hit so far!
One major selling point and driver to visit master-planned communities is the excitement of getting to be a part of a larger family of residents. By visiting or touring, you are essentially experiencing what life is like from a resident's perspective. This is where Brunswick Forest and their incredible real estate team comes in, as they have been working hard to provide each visitor with a five-star experience. A warm welcome, personalized home tours and fun activities make your visit memorable and fulfilling in your exploration. The Coastal Showcase Weekends are like another version of Brunswick Forest's Coastal Discovery Tour. In many ways they are like a private vacation. You can make plans to attend one of three weekends in the months of July, August, or September! Here is the itinerary regarding the upcoming Coastal Showcase Weekend for July. The theme for this month will be "Cruising on the Coast."
Over 30 beautiful homes throughout the community will be open to tour from 9 am – 5 pm. Explore through these houses with your Showcase of Homes book and speak to builder representatives in their models. From 11am to 1pm, honored guests will get to enjoy a satisfying lunch hosted by one of Brunswick Forest's most well-known building partners, Kent Homes. They are excited to meet you and answer any questions you might have about your desired dream home. The Brunswick Forest team will also be holding a special welcome reception ceremony complete with a wine tasting (courtesy of Bridgewater Wines) coastal Carolina hors d'oeuvres, and live music by local artist, Monica Jane. Friday's activities will include a chance to learn and play the sport of pickleball, and a cooking demonstration from Cape Fear National's Chef Scott.
Once again, the Coastal Homes Showcase will be open to tour between 9am and 5pm. A delicious lunch will be provided in the Welcome Center, with a chance to meet another one of our trusted building partners. If you are really looking to take a trip to paradise, then you do not want to miss Brunswick Forest's cocktail hour. It will be the talk of the community, featuring live music, tasty hors d'oeuvres and refreshing cocktails. Saturday's activities will include a chance to kayak on Brunswick Forest's Hammock Lake, and another opportunity for a pickleball lesson, and seafood cooking demonstration. They say variety is the spice of life, and Brunswick Forest will be offering guests that in spades.
During your stay in Brunswick Forest, take advantage of these opportunities to explore the local area! There is no better way than to immerse yourself in one of the best natural areas that Wilmington has to offer; Airlie Gardens has charmed visitors for decades and will be an available activity throughout the weekend. You are welcome to take a trip to one of the area's local beaches or follow a self-guided Wilmington tour.
If you feel like you could use a little time down South for Summer, this is your chance to reserve your spot! But there is no need to worry, as there will be more Coastal Showcase Weekends in August and September. If you cannot make it, the Brunswick Forest team will see you at the others! For more details, contact the team at: 855.983.9579