It's Great to Be Green: Benefits of Green Space in a Planned Community
February 21, 2020
ISWebmaster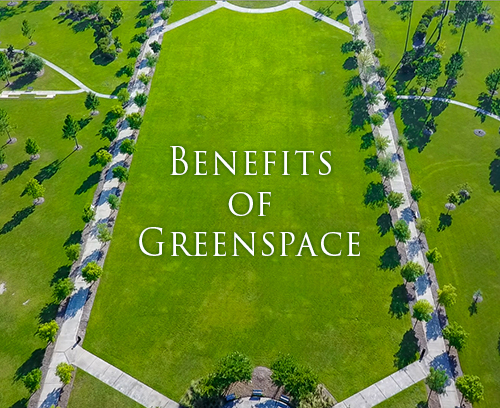 The coastline along the Cape Fear River contains some of the most breathtaking natural scenery in the Southeast. The greater Wilmington area offers an abundance of sun, surf, sand and beautiful wild oaks that are steeped in history. Green space has now become known as one of the top desired qualities for aspiring homeowners looking to change location.
Despite all the advances in technology, accessibility and convenience of the modern world, sometimes there's nothing better than having a few moments in the serene bliss of a natural setting. Nature can put your mind at ease and a smile on your face when the world around you seems to be moving too fast. We feel it is important to have amenities that foster the love of nature. "Green" communities can include the way homes are constructed, how neighborhoods are laid out and how the accessibility to all the local environment has to offer. Natural green space offers people areas to decompress, remain active, encourage healthy living and improve their mindset.
Brunswick Forest is a premier community in the Southeast that currently offers a multitude of amenities. A favorite is our 100 miles of dedicated walking and biking trails winding through our neighborhoods and parks. Residents also have the option to paddle their way to an optimal lifestyle by enjoying kayaking or canoeing in beautiful Hammock Lake or Town Creek. Cape Fear National maintains its reputation as a championship golf course and it's all set amongst native grasses, wetlands and trees; It's designed for players to enjoy the beautiful nature of North Carolina's coast. Annsdale Park serves as the green centerpiece of Brunswick Forest. It provides residents with a recreational space to picnic, enjoy outdoor concerts and more. There's also the smaller "bark park" where your favorite four-legged companion can enjoy nature with you.  Don't forget that our community is close by to several beautiful beaches including Caswell, Carolina, Kure and Wrightsville beaches. In addition to our own large amount of natural surroundings here at Brunswick-Forest, we're also close by to several nature parks and trails in the local area, such as Brunswick Nature Park.
At Brunswick Forest, we have year-round mild weather, so our residents can enjoy these green spaces on a frequent basis. If moving to an area with lots of natural beauty is something you've been longing for, then visit Brunswick Forest through our Coastal Discovery Tour. Or, contact our team at: 855.983.9579