Guild Quality – Kent Homes Recognized as a Guildmaster for the 9th Year in a Row
May 15, 2020
ISWebmaster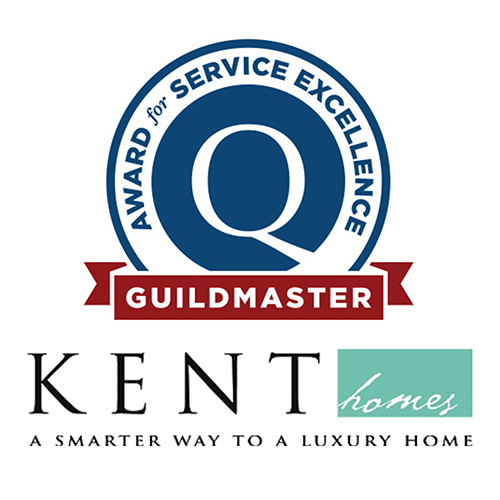 Kent Homes recognized among North America's Top Customer Service Leaders within the Residential Construction Industry for a 9th Year in a Row
Wilmington, NC (April 2020) – Kent Homes in Wilmington, NC, has received a 2020 Guildmaster Award from GuildQuality for demonstrating exceptional customer service within the residential construction industry.
Since 2005, GuildQuality, an Atlanta-based third-party customer satisfaction software surveying company, has powered the Guildmaster Award to recognize and celebrate home building, remodeling, and contracting professionals demonstrating the highest level of customer service within the U.S. and Canada.
Out of 700+ eligible business applicants within the residential construction industry, Kent Homes is one of only 7 new home builders in North Carolina recognized by GuildQuality for consistently delivering superior customer care.
In determining which businesses received the 2020 Guildmaster Award, GuildQuality reviewed thousands of survey responses submitted by customers of Guildmaster candidates and considered two primary metrics for each candidate: the percentage of customers stating they would recommend the business to a friend and the percentage of customers who responded. Kent Homes currently has a recommendation rate of 96% from their homeowners surveyed by GuildQuality.
"For the ninth year in a row, Kent Homes is honored to be recognized amongst the leaders in the home building industry when it comes to customer experience. At Kent Homes our success is measured by our customer service, not by how many homes we build. All of us at Kent Homes are very proud of this accomplishment as this is a testament to the core values, hard work, and dedication we live every day."
~ Ashley Kent, President
For more on the 2020 Guildmaster Award and qualifications, visit www.guildquality.com/guildmaster/.
###
About Kent Homes
Since 1989, Kent Homes has specialized in building homes for active adults in well-established communities and on your home site in Coastal North Carolina. We offer innovative home designs built at affordable prices with the highest of standards. Combining this with our very customer focused organization insures a home and homebuilding process that results in rave reviews from our clients. This is what makes Kent Homes a "Smarter Way to a Luxury Home"!
1721 Allens Lane, Wilmington, NC 28403 910-256-5313 www.kenthomes.net
About GuildQuality
Over 2,500 residential construction professionals rely on GuildQuality's customer satisfaction surveying software to help them deliver exceptional customer service and get the recognition they deserve for their commitment to quality. Join GuildQuality's community of quality today and see your company through your customers' eyes. For more information about GuildQuality, visit www.guildquality.com.