Top Reasons for Making North Carolina Your Forever Home
September 8, 2021
ISWebmaster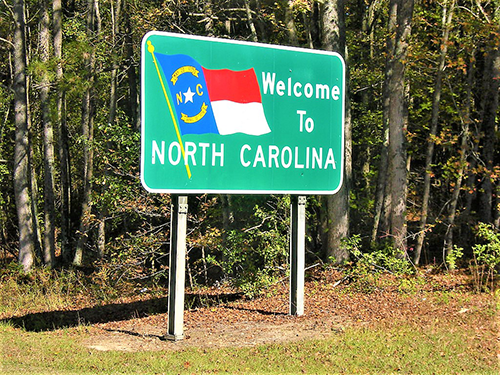 North Carolina has long been seen as a state of historical and cultural significance. On top of that, you have lower living expenses, lower taxes, clean air, multiple white sand beaches, above-average health care, and fantastic home building options. All these combined, make for one of the most desirable places to relocate in the entire country. Brunswick Forest has welcomed plenty of new residents who moved due to at least one of these listed advantages.
This fanfare isn't just related to personal opinions either. Ideal-LIVING Magazine, one of the top retirement publications available, rates North Carolina as one of the most moved to destinations in the entire country. Here's a bit more detail on all the advantages of moving to the Tar Heel State.
Lower Cost of Living:
On a scale of 100, with 100 being the national average for cost of living, North Carolina currently rates at 90.6. This puts us in a more desirable light for potential relocations. We rank high in quality and lower in costs, and that gives aspiring homeowners a better recipe for an enjoyable life. All of North Carolina is like this, but major town likes Charlotte, Winston-Salem, and of course, Wilmington offers some of the most favorable scores; These scores are also below the national average at 98.9, 81.3, and 97.5 respectively. Housing, utilities, groceries, transportation, and health care are also below the national average in North Carolina. We're one state that doesn't need to pay a premium to have one of the best standards of living on the East coast.
Mild Climate:
Without a doubt, one of the clear advantages of moving to North Carolina is the climate. We're known for having mild weather year-round. The weather here is generally pleasant, which means you get more time to enjoy yourself outside when other states cannot. North Carolinians are known for getting all four seasons in equal measure, even more so for beach-centered towns like Wilmington. During some parts of the year, it's not uncommon for North Carolina locales to be walking around in flip-flops and shorts while other parts of the country are still getting snow. If it's diverse geography and an outdoor environment that you're looking for, North Carolina has it.
Pristine Natural Environments:
Pairing perfectly with our mild climate, you have an incredible number of natural areas to enjoy with friends and family. From 300 miles of coastline, to the gorgeous Blue Ridge Mountains, North Carolinians have a bit of everything in their lives. The hills of the Piedmont and high country of North Carolina attract everyone from hikers to motorcycle riders. Coastal plains are a haven for fishermen, surfers, paddleboarders, and beachgoers. But really, there's a little something for everyone across the entire state. The Great Smoky Mountains, Blue Ridge Parkway, Kitty Hawk, The Outer Banks, and Wrightsville Beach are just a few spectacles you can experience when moving to North Carolina. Here at Brunswick Forest, we're located near to several incredible places to fish, kayak, or bike ride. And don't forget that North Carolina has become a golfer's paradise with nearly 600 courses across the state. Our community is blessed with one of the finest courses in the Southeast, Cape Fear National. Regardless of which outdoor activity you choose, rest assured, North Carolina has several reasons to enjoy the great outdoors.
Rich History:
As one of the thirteen original American colonies, North Carolina is saturated in historical significance. The state has been home to many famous battles, such as Moore's Creek, Guilford Courthouse, and Fort Fisher. The Wright Brothers completed their first powered flight on the shores of Kitty Hawk in the Outer Banks. Historic Antebellum homes are often open for touring, and many towns have points of interest with great significance to our country's history. Some places date back to our country's colonial founding back in the 1700s, with Wilmington being one of the most well-known cities in America. From classic taverns to, new arrivals to North Carolina will have fun learning about the history of our state.
There's a reason moving to North Carolina has a lot of advantages. The only question is, how long are you willing to wait before you decide to join in and make a move of your own? Brunswick Forest is located right near one of the most desirable locations in the entire state. Come see what the buzz is about for yourself, and tour our community year-round. Contact our team at 833-497-1001 and find how you can start your journey on becoming a Carolinian.