Southbound and Down: Brunswick Forest's Tips for Moving South
November 18, 2020
ISWebmaster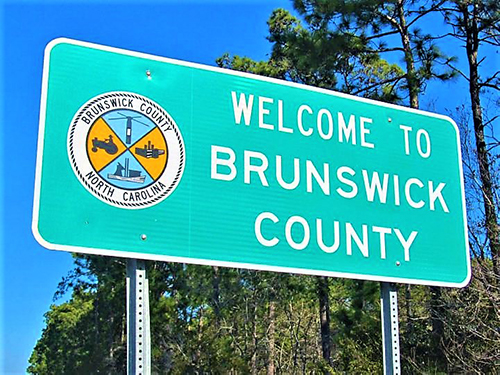 Why are so many aspiring homeowners enamored with the Southern United States? If you ask us, the lower taxes, low mortgage rates, hospitable people, sparkling beaches, and incredible culture are enough to make the choice easy for relocating homebuyers. There are a lot of things to think about with any move, but just in case you were curious, here are Brunswick Forest's tips for moving down South.
Know Your Options:
Before moving south to areas like Wilmington, North Carolina, and Brunswick Forest, it is important to know what your options are in terms of buying or building a home. Even those looking for a move-in ready home should have an idea of what they are looking for and be ready to ask for advice if you are not sure. The sales team at Brunswick Forest and the designers with our building partners are always ready to help you with any questions you might have.
Establish a Trustworthy Contact:
Plenty of people out there will try to sell you a home, but the buying experience should not be rushed. It must be a perfect balance between communication, information, and trust. The sales team at Brunswick Forest and our building partners will always put their best foot forward to help you find a home. Our sales agents are not only professional but will do their best to make sure you instantly feel at ease. Never be afraid of asking questions to our team, because we have a lot of resources to help you out. Homeowners such as yourself should not feel intimidated. We go out of our way to promote an atmosphere that gets you excited to explore the community. Once one of our agents begins working with a client, they ensure that the experience is comprehensive and that visitors get all the details needed to make that all-important moving decision. Asking questions regarding the local area or builder options are great ways to utilize our incredible team. For many current residents, this experience becomes so personal that our agents end up as lifelong personal friends. Brunswick Forest LLC stands ready to help whatever your decision may be.
Try Before You Buy:
Purchasing your dream home is only half the battle when you decide to move. The overall area, neighborhoods, nearby medical services, and other important factors can easily make or break your decision to relocate. It is wise to visit a community and see what life is like there before making the decision on your forever home. Our Coastal Discovery Tour is one experience that will get you the perspective that pictures or videos alone cannot do. Think of a Coastal Discovery Tour as being your vacation to Brunswick Forest and coastal North Carolina. With this, you will be chauffeured around by one of our amazing sales agents, tour move-in ready homes and lots in our many neighborhoods and view our amenity features. You will also have plenty of time to explore the city of Wilmington! Most importantly, you will get a real feel of what it is like to be a part of the community here, and that is something that cannot be replicated by reading an article alone.
If you're considering relocating, then consider Brunswick Forest. If you have any further questions, you have many options to contact us. You can try our live chat option on our website, where our team will answer your questions in real-time, or you can contact our sales team at 833-497-1001.