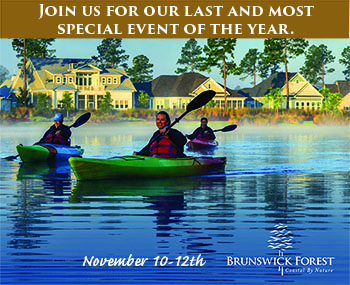 10th Anniversary Celebration
November 10, 2017
Brunswick Forest Celebrates 10 Years!
Brunswick Forest's first decade has been filled with record-setting sales, a dizzying assortment of awards, and an ever-expanding community of new neighbors who become fast friends. You're invited to come experience life in this idyllic coastal by nature lifestyle
during our 10th Anniversary Celebration, November 10-12, 2017.