Stars and Stripes: Happy Fourth of July!
July 3, 2020
ISWebmaster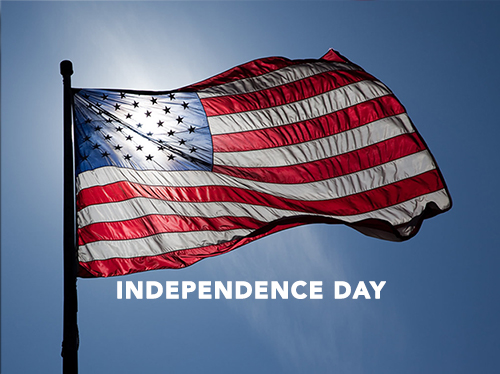 Because it is never too early to celebrate all the qualities that make our country great. Whether you want to call it Independence Day or simply "The Fourth," many consider the Fourth of July to be the epitome of summer fun. Whether you are looking to spend some time on the grill, catch a local firework show or just laze around the back porch, Brunswick Forest wants to wish you a Happy Fourth of July holiday.
These days, it is easy to get tied up in all the modern elements of the Fourth of July; Fireworks, homemade ice cream, grilled meats, time in the pool and other fun activities are abound all over our local area. But we should never forget the men who sacrificed and risked everything so long ago to forge our country into what it is now. After much deliberating amongst themselves, the original 13 colonies became its own independent nation. Despite having entered the American Revolutionary War with Britain, most people were understandably ready to become their own nation. You can imagine how Americans at that time felt stepping out into unknown territory, trying to achieve a goal that nobody thought they could accomplish. And yet it succeeded and grew to become a beacon that leads by example.
After the newly formed United States started to grow, early celebrations to commemorate Fourth of July began to take root. Believe it or not, these early celebrations of America's independence are not too dissimilar to the types of celebrations we hold today. There were bonfires, parades, musket firing, cannon firing and the first public reading of the Declaration of Independence! People laughed, sang, drank, and generally engaged in acts of merrymaking. It was a time of great pride for early Americans, and it is amazing how that same feeling still rings true today for many of us. Though the Fourth of July was observed as Independence Day thereafter, it did not become an official national holiday until 1870.
To this day, many Americans will continue the parades, music, laughter, and traditions that started so long ago. Spend time with friends and neighbors and enjoy all the amenities our community has to offer. Celebrate this great country, and the sacrifices made, so we could enjoy a beautiful life in coastal Carolina. There are plenty of ways to enjoy Fourth of July at Brunswick Forest. You can choose to play cornhole with friends over at Annsdale Park, take a dip in one of three saltwater pools, picnic out at the Community Commons, or even choose to grill out at your home. Major attractions like the Battleship North Carolina and Airlie Gardens are also open for touring if you want to travel out on the town for the day. And do not forget, you can head to seven wonderful nearby beaches for the occasion too.
Regardless of how you choose to spend it, the entire team here at Brunswick Forest wishes you a Happy Fourth!