Sand and Surf: Favorite Beach Activities for Summer Fun!
August 28, 2020
ISWebmaster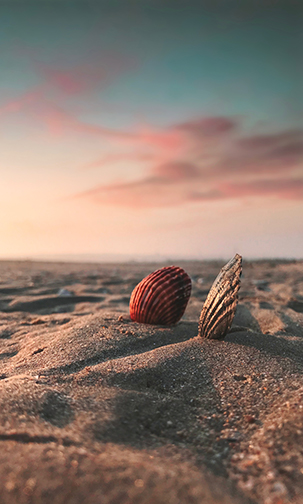 What is a summertime adventure on the coast without a little time spent at the beach? With seven beaches to spread your blanket wrightsvilleover, Brunswick Forest gets its residents up close and personal with some of the best areas in the Southeast! With so much white sand and emerald surf to play around with in the greater Wilmington area, there is a whole host of options when it comes to having a blast on shore. Here are just a few favorite beach activities that locals enjoy!
While some beaches like Caswell and Kure are a little less occupied, and places like Wrightsville or Carolina Beach often attract more tourists, all options offer a coastal haven for relaxation and recreation. Here's a few ways you can enjoy your ideal beach lifestyle.
Bocce Ball:
For those of you that like bowling and croquet, Bocce Ball provides a good in-between option for some fun by the surf. The object of the game is to take colored balls and roll them as close as you can into a designated scoring zone, which is determined by using a smaller ball known as a jack. Like Croquet you can knock another player's ball out of the area to secure a point. Those who can get their balls closer to the jack will score points. Normally Bocce is played on a court, but any relatively flat surface will work making it a flexible activity. Bocce on the beach can be especially fun with the variety of terrains! You may get more roll from your tosses near the water and have to have a very accurate toss in the softer sand!
Kite Flying:
Up up and away! The beach is known for its (sometimes) strong wind currents blowing off the water, so what better place to fly a kite? Kites come in a variety of shapes and sizes, but all involve having the kite catch a wind current where it is then lofted into the air by a reel. If you are good, they can be made to do all sorts of maneuvers and tricks, depending on the type of kite you are using. It is the perfect activity to pass time under a blue summer sky and is especially enjoyable to share with the kids.
Cornhole:
One of the most popular games to take root for beach goers, cornhole is fun that can easily be enjoyed by all. With two boards, a few bags and a couple friends, you can easily enjoy multiple hours by testing your skills in this team game. Cornhole is easy to set up anywhere and easy to play, making it a go-to choice for many beach goers looking for some competitive fun. Sink a few bags into the scoring hole and become the next cornhole master!
Shelling:
Beach combing for seashells is an all-time favorite activity. It is challenging but also easy to get into as you bring out your inner treasure hunter, looking around for that perfect memento to bring home from the shoreline. A variety of shells await those who have patience and a keen eye, such as clams, whelks, scotch bonnets and scallops. If you are looking to get a little exercise and possibly take something special home with you, give shelling a try. You might just find something rare and precious along the way.
Living so close to the beach is one of the reasons so many have made the move to Brunswick Forest.  Regardless of what you choose to do when you visit the beach this summer, Brunswick Forest encourages you to be safe and to have a memorable time.