Quality is one Legacy that Always Lasts: Park West is June's Neighborhood Feature
June 19, 2020
ISWebmaster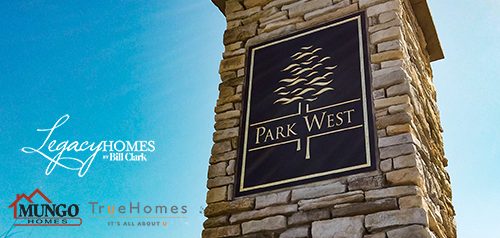 Park West offers a multitude of attractive floor plans with upscale features. The homes here offer options like granite countertops, stainless-steel appliances, and wooden flooring. Possibly the largest appeal is from the low-maintenance properties and exteriors that require minimal upkeep and can withstand the elements.
As one of the top real estate locations in North Carolina, Brunswick Forest only takes the absolute best builders into their fold, to ensure you get the best product that exceeds your expectations. Preferred builders like True Homes and Mungo Homes both have homes here. And now, Legacy Homes by Bill Clark has also opened a new section at Park West, with two floor plans ready for touring and two more on the way!
Legacy Homes by Bill Clark prides themselves on providing aspiring homeowners with an impressive number of features, while keeping their individual and unique lifestyles in mind. When you purchase a home from Legacy Homes by Bill Clark, you can be sure that it is a home that will accommodate your needs. That is why they have been a trusted name in real estate for over 70 years now! Now, they proudly present their newest completed model homes, The Mimosa and The Myrtle. Both of these excellent floor plans are priced in the $300's.
The Mimosa is a new floor plan that is just as exotic as its name suggests! With luxurious high ceilings in the kitchen and main living room, oversized closets, private guest quarters, open space, and lots of area for natural light to filter through, The Mimosa has the 'wow factor.'
Also part of Legacy's "Laurel Collection," The Myrtle has plenty of charm as well! Like the Mimosa, The Myrtle is compact but not lacking in style or livability. The kitchen opens into the great room for easy access and is perfect for company or dinner gatherings. There are additional bedrooms throughout the home that make it perfect for company spending the night, or for small families looking to live comfortably. There's even room for a private office if desired. The Myrtle is a great choice for residents who are looking to downsize a bit from their last home.
Park West has become one of the most rapidly expanding neighborhoods in Brunswick Forest. What makes Park West so unique, in an already incredible community, is that it provides you with all the benefits of owning a new home but without having to make any lifestyle sacrifices. If you are looking for something smaller or a single floor setup, both The Mimosa and The Myrtle are worth your while. Be sure to see these incredible new models in person before they are off the market! Looking for more details on these models by Legacy Homes and the neighborhood of Park West? Be sure to contact Brunswick Forest's helpful real state team at: 855.983.9579. You can also virtually tour more homes on Brunswick Forest's Facebook page or their YouTube page.