A Tradition of Family and Community: Mungo Homes at Brunswick Forest
August 14, 2019
ISWebmaster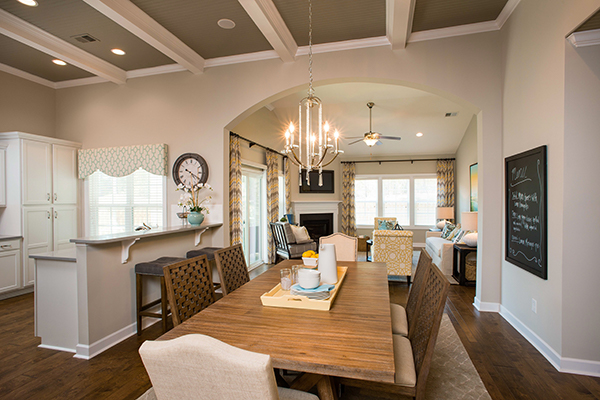 Our real estate team is highly trained to help aspiring homeowners through every step of the homebuying and homebuilding process. The thirteen North Carolina homebuilders that we partner with are second to none in providing only the best floorplans available. A recent addition to the Brunswick Forest homebuilder team, Mungo Homes has been dedicated to building quality homes that are teeming with innovation since 1954. Now, Brunswick Forest has even more home building choices to offer as an active adult living community.
Originally founded by the Mungo family in Columbia, South Carolina, Mungo Homes holds the distinction of being chosen as America's Best Builder in 2012 by Builder magazine. Later that same year, Mungo Homes was proudly awarded the National Green Advocate of the Year by the National Association of Homebuilders! This coveted award is only awarded to builders who are recognized for their dedication to energy efficiency in modern homebuilding. These recognitions are proof of Mungo Homes dedication to quality in every floorplan that they develop, setting them on a higher standard than your average builder. Adding credence to this, is the fact that Mungo Homes is an annual recipient of the Builder of Integrity award, which is only awarded to those builders who have great customer service and outstanding construction.
The experienced team at Mungo Homes knows that building a new home is one of the most important investments anyone can make; therefore, they ensure that the building process is easy on the homeowner. Aspiring homeowners that choose Mungo Homes will take great comfort in knowing exactly what to expect, with no surprises or a lack of transparency. Mungo Homes inspires confidence in every one of their clients. The team at Mungo Homes guide you through every step of the building process. You have control over the homesite you want and the style of floorplan that will be built upon it.
As a newcomer to our master-planned community here at Brunswick Forest, Mungo Homes is quickly making its presence felt as a builder of accessible and well-equipped homes. You can also find Mungo's work in a variety of model homes built throughout the greater Wilmington area. Mungo Homes will be building in the Park West neighborhood of Brunswick Forest, along with True Homes and Legacy Homes by Bill Clark. They will be focusing on building low maintenance homes but will still possess the same level of quality that all their homes are known for.
Brunswick Forest is excited to have Mungo Homes on our team of builders. Mungo Homes isn't just about building an energy efficient home with great features, they give back to the communities that they serve. Mungo Homes is all about family, and it's this value that truly makes them a unique builder.