2020 Builder Design Trends with True Homes
January 8, 2020
ISWebmaster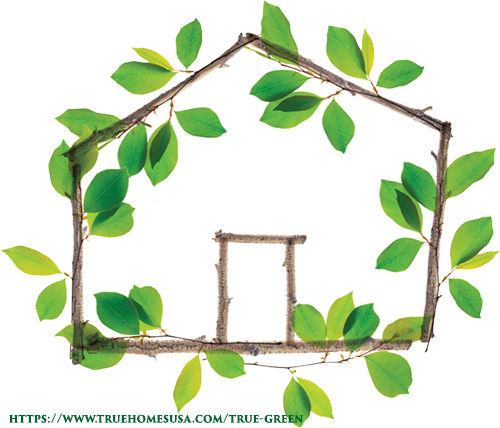 A home is very special to potential homeowners looking to buy. Homes should meet your personal specifications, allow for customizations and accommodate your unique needs or lifestyle. As a master-planned community right on the coast of Southeastern North Carolina, Brunswick Forest knows that a good home strikes a balance between functionality and comfort. True Homes is one of Brunswick Forest's many building partners that has new buyers covered in this aspect.
True Homes stands behind their motto, "it's all about U," in every floorplan that they build. What stands out in their models is a seamless blend between space, style, quality and personalization. In addition to the myriad of furnishings available at their design studio in The Villages Town Center, True Homes centralizes their focus around providing only the latest in-home optimization. That is, every home built by True Homes is made to be energy efficient from the ground up. Certain features, like high performance windows, tight home construction, and efficient duct systems all come together in what True Homes calls, "green building!"
Green Building is a unique form of home construction that focuses around creating a more energy efficient home, therefore lowering home maintenance costs and your carbon footprint. This concept isn't just another word of the day used to entice potential homebuyers, it's a way of building that aims at giving you the best life in your new home. True Homes designer, Anna Brown, explains how the green building process is a big part of their identity: "True Homes believes we have a stewardship responsibility to our clients, our communities and the environment. We follow nationally recognized best practices for both green building and energy conservation. A lot of this starts with the products we use in our construction," Anna says. A sampling of those very products includes Freon-free air conditioning units, Moen faucets that reduce water consumption by 30% a year, Bermuda sod that requires less maintenance, progress lighting that saves energy and insulation that comprises of 35% recycled fiberglass.
Floorplans by True Homes are rated as being over 40% more energy efficient according to the HERS (Home Energy Rating Score) Index than an average home. True Homes has each home third-party tested with the green build concept and works closely to certify their homes with a HERS index. So, when you're looking for a new home to accommodate your lifestyle, your energy consumption and the environment, True Homes delivers a win-win situation. As Anna puts it, "Many products used by True Homes are made in the USA, striving to source materials locally as much as possible. This gives our clients a quality product and peace of mind regarding what goes into building their home. Their homes perform better, saving the client money and helping our environment."
Living in harmony with nature at Brunswick Forest is made even better with builders like True Homes, providing great homes with green building design techniques. If green building sounds like it's right for you, be sure to contact us at: 855.983.9579 and choose to speak with one of our knowledgeable real estate agents.