New Year, A New YOU at Brunswick Forest!
December 31, 2021
ISWebmaster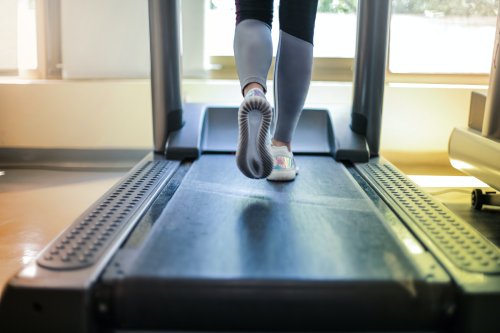 New Year's Eve is upon us, and 2022 is just around the corner! While many will be popping the champagne and celebrating, there's another common tradition that will no doubt be on everyone's minds come January 1st: New Year's Resolutions. After a wild two years, it's no surprise for people to double down on setting goals in 2022. If you feel that this is going to be the year to transform into your best self, then Brunswick Forest has what you need to help you succeed.
Easy Ways to Meet Your Goals:
Everyone does their best to set goals, but sometimes they don't always think about the actual tools needed to make it happen. The most obvious example of this is when someone sets a New Year's Resolution to be faster, healthier, and more in shape. Having to get up and travel to go to the gym can be part of the challenge. But Brunswick Forest residents have the privileged access to a state-of-the-art and fully-staffed Fitness Center just minutes away from their doorsteps.
Our Fitness And Wellness Centers:
Whether you plan to do cardio, weightlifting, flexibility training, or even take a fun group class with other residents, the Fitness and Wellness Center is your ultimate stop to keep you in an active lifestyle. Here you can find a variety of machines like ellipticals, treadmills, and step-climbers to help you achieve your goals for 2022. There's also a variety of strength conditioning tools that work all parts of the body such as pectorals, calves, thighs, biceps, and so on. And if you're looking to have a little instruction on how to condition a better you, then our team of trainers has exactly what you need to succeed. Hammock Lake also has its separate pool and cardio center for those looking to positively transform themselves.
Plenty of Outdoor Space for a New You:
Creating a self that you can be proud of goes beyond a classic gymnasium environment. As any of our residents will tell you, Brunswick Forest is designed to give you all the options to keep active regardless of what your schedule looks like. We have up to 100 miles of walking and bicycling trails that wind through our neighborhoods here, allowing for a convenient way to get your exercise in and travel safely throughout our community. Brunswick Forest has plenty of tennis and pickleball courts to also help you stay healthy if you're looking for an activity outside the gym. For those of you who love the water, we even have our kayak launch located on the edge of Town Creek. And if you're a big fan of getting your clubs out and hitting some balls, Cape Fear National has the best championship golf course this side of the Cape Fear River.
Coming Soon:
Soon, our latest amenity, Reflections at Brunswick Forest, will also be completed. This gives yet another option for those looking to refine themselves, as the facility contains a saltwater pool and a cardio room.
Join Us In living Your Best Life:
Whether your goal is to join a fitness class or maybe find more time to walk your dog out by Annsdale Park, rest assured that Brunswick Forest is all about helping you achieve your New Year's goals. Lace-up those shoes, and fill up that water bottle, because there's no time like the present to start making 2022 your best year yet!