Building a Legacy That Endures: Legacy Homes
December 28, 2020
ISWebmaster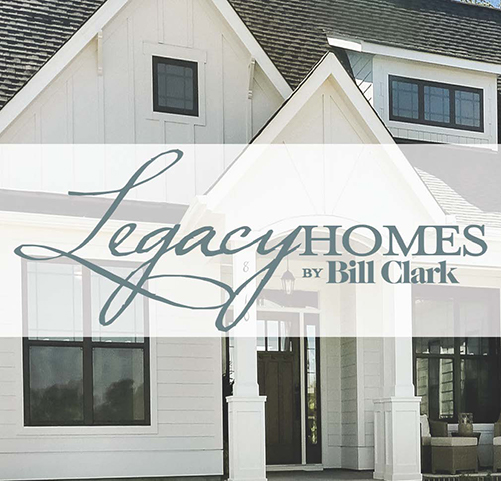 Legacy Homes by Bill Clark is one of our honored building partners here at Brunswick Forest, and one that we highly value for filling our master-planned community with their quality work. The entire team there works tirelessly all year long to ensure that your experience with their products is nothing but positive. Founder, Bill Clark, and his team have taken the same painstaking care and attention to detail in building a home since 1977. You can easily see that whenever you step into one of their models here at Brunswick Forest. Their work can be seen throughout our neighborhoods such as Park West, The Lakes and many others. Some of their models include The Myrtle, The Wells, and The Astoria C (all of which have their own blogs as well).
Legacy Homes by Bill Clark is dedicated to Building and designing dream homes for their clients to enjoy. The team wants your input from start to finish, keeping you up to date on what options you have at your disposal. Their design team (which has a center here in The Villages at Brunswick Forest), has everything you need from the interior to exterior design options. This way, no matter what model you choose to purchase or build, you can create something that is uniquely your own.
Below are the 10 easy steps they follow to streamline things for you:
Initial Consultation
Plan Design
Homesite Consultation
Home Estimation
Design Consultation
Final Home Price
Construction Steps
Loan Closing
Construction Guidance
Continued Communication
Communication, if you have not picked up on it already, is a massive part of why Legacy Homes by Bill Clark is so valued by aspiring homeowners. You always have an update on each step of your new home, and a great team that works hard to cater to your needs. Their team encourages you to build and dream according to your chosen lifestyle. With their system, making your dreams a reality is more than possible.
For a home that is worthy enough to be considered your dream home for the upcoming New Year, consider Legacy Homes by Bill Clark. For more information, contact us at 833-497-1001. You can also virtually tour some of their homes, like The Astoria C, on our Facebook page!