Brunswick County North Carolina: The Top Relocation Destination For 2021
August 4, 2021
ISWebmaster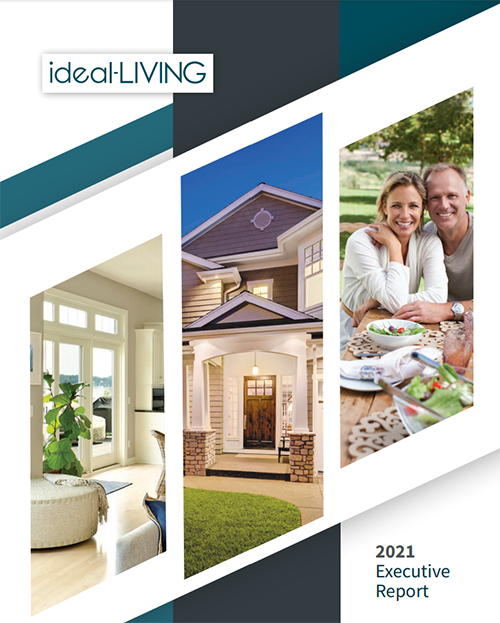 The Brunswick County and Leland areas of North Carolina have always been seen as quiet and charming places to retire. They have plenty of nearby beaches, nearby areas to shop or dine in, and of course quick and easy access to our closest major town in Wilmington. But did you know that Brunswick County has been named the number one relocation destination in the entire country? The latest groundbreaking executive report from Ideal-LIVING Magazine tells all.
North Carolina has been a top retirement choice for many years now. Even after the threat of COVID-19 changed a lot of aspects in real estate, North Carolina remains the overall number two-state to relocate to in the entire nation. When you consider that North Carolina alone has dozens of master-planned communities, that's a massive achievement for our area! Life itself may have changed in the past year, but the demand for new homes on the coast has not. The desire to relocate has burned brighter than ever before in 2021. This is especially true of people looking to move from crowded city areas into a township with more natural space.
Here are some stats for aspiring homeowners looking to move in 2020-2021 according to Ideal-LIVING:
Average Age of Inbound Movers: 62 years old
Average Length of Residence: 18 years
Top County Exited Since 2020: Suffolk County, NY
Top Three States Moved from: New York, New Jersey, and Virginia
Brunswick County, NC was the top spot for inbound movers, followed by Beaufort County, SC, Lee County, FL, and Sarasota County, FL.
While some have postponed their retirement/relocation plans for 2020 and 2021, 50% of prospective homeowners have not changed their plans. The buying market is very active right now, and many are taking advantage of that to make their move immediately or reserve a homesite for later. 72% of people are still searching for their dream home and ideal community. If you happen to be one of these, then Brunswick County and Brunswick Forest could very well be the paradise you've been looking for. According to Ideal-LIVING, they see at least 2,000 movers each month, with over 50,000 people moving between 2019 and 2020. A whopping 61% of all prospective residents consider North Carolina to be their target area to move.
Thousands of people couldn't be wrong, and dozens are still moving to Brunswick County every month. It's no wonder that the area around Brunswick Forest has claimed the top spot. With nearby areas to shop, dine, and relax, Brunswick Forest is at the center of the best that Brunswick County has to offer. Pristine beaches, coastal towns, medical services, airports, and historic downtown Wilmington are all mere minutes away. Everything you need to enjoy life on the coast is right here, so the only question left is: "What are you waiting for?"
Come down and see what makes Brunswick County so desirable. Experience the area by taking advantage of Brunswick Forest's Coastal Discovery Tour (Available year-round) or visit during our Coastal Home Showcase Weekends. Our team would love to show you what makes our area so special. Reserve your visitation date now at brusnwickforest.com or contact us at 833-497-1001.