You Cannot Put a Price on Good Health
August 31, 2020
ISWebmaster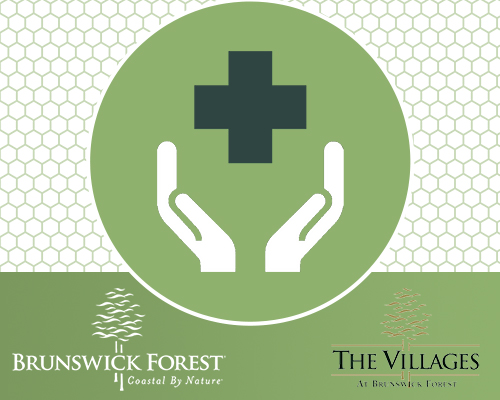 Health and safety are often taken for granted until they are compromised. When you live in a good area, the thought of being put in a bad position does not always cross our minds as we go about our daily routines. But having the proper resources nearby when you need them, such as EMT, Police, and Fire services, gives you peace of mind when choosing a dream community.
When you finally make the decision to move to a new home, choose to build one of your own, or relocate to a community, it's safe to say there's a lot to consider when making to consider. The last thing you want to worry about is not realizing your neighborhood is in close proximity to vital services in case you need them. This is especially true of health and wellness services which are some of the most important of all.
Imagine that you have just moved to your ideal location. You have already put countless hours into researching the amenities, choosing the right home, working with the right builder, and moving to a brand new area to start fresh in your life. But within the first few months of living your new chapter in life, you begin looking for new health providers, or need medical attention. However, you find out to your dismay that the nearest services are at least 30 minutes away. To get there you have to make all sorts of adjustments to your daily schedule, and possibly brave traffic and other obstacles that would cause unnecessary stress. That doesn't sound like a very stress-free lifestyle does it?
What if you found a community where local heath providers were literally right down the street from your home, with other close by as well? This would allow you more time to enjoy the life you've worked toward obtaining. You would be able to continue your morning exercise routine and immerse yourself in a peaceful and green environment. There are more options to keep yourself in good health without excess travel, which helps to create an easier life for you and your loved ones. There's a wealth of health in The Villages Town Center such as Coastal Integrative Health, Swell Vision Center, EmergeOrtho, CLC Healing Therapy, and New Hanover Regional Medical Center.
The same case can be made for fire, police and other safety services. Brunswick Forest is already located in an ideal and peaceful area that's under a close community watch. But having vital departments located in close proximity to the community is great for your mindset. In case there is ever an issue of public safety, you can have confidence in knowing professional responders are not far away.
Above all else, the Brunswick Forest team wants you to feel welcome in their community. We want you to focus your energy on that next book club meeting, taking care of your vehicle, going fishing with friends, and enjoying your dream home. All of these goals start with the basics of a secure and healthy environment to make a life in. Brunswick Forest wants you to know that health and safety is always a priority. If you feel this is the community that's calling your name, contact the real estate team at: 855.983.9579