A Wealth of Health
February 21, 2019
ISWebmaster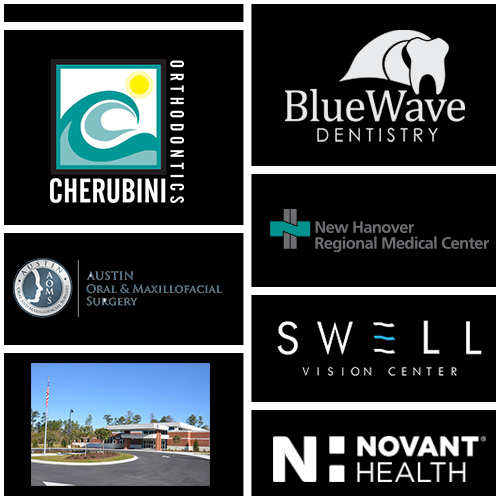 Everyone deserves to live a long and healthful life. When proper medical care is needed quickly, proximity to a medical facility is vital. Brunswick Forest provides this advantage with several great medical facilities in and around the community.
The Villages shopping center at Brunswick Forest is host to an incredible medical facility, New Hanover Regional Medical Center. This 40,000 square foot, state-of-the-art center offers diagnostics and outpatient resources.
EmergeOrtho, coming to the Villages in 2019, is another great option for health care. With an unparalleled team of certified professionals, EmergeOrtho provides some of the best comprehensive care for both Orthopedic and Non-Orthopedic services. Their care includes a whole host of body composition and diagnostic services.
See things in a better light with the professional staff at Swell Vision Center. Housing a massive selection of the most modern eyewear around, Swell Vision Center offers a sleek place to browse all your options. Voted the number one best designed office in 2017, Swell has everything you need. Your entire visual system will be inspected thoroughly with the most advanced optometric equipment.
The Villages at Brunswick Forest is also equipped with oral care facilities, so you can continue showing off your gorgeous smile! Our teeth are just as important as any other part in our body. It's important that we can access oral care nearby.
BlueWave Dentistry puts an emphasis on taking the time necessary to deliver the care you'd expect. They never overbook and always keep their patients time in mind. BlueWave Dentistry offers services such as digital radiography, crowns, dental implants and night guards.
Austin Oral & Maxillofacial Surgery Center offers and treats dental implants, jaw surgery, oral pathology, sleep apnea and more. Dr. Austin is board certified for Oral Maxillofacial surgery and is a true North Carolinian. The supporting staff are highly trained and focus on your comfort and an exceptional surgical experience.
Cherubini Orthodontics is an award-winning practice that is proud of its boutique style that is oriented around family, friends and fun! Dr. Cherubini is an enthusiast for implementing the latest technological advances for orthodontics like Invisalign. The team behind Dr. Cherubini is committed to working with you in creating a comfortable, stress-free and rewarding orthodontic experience!
Located on Highway 17 in Brunswick County, Novant Health Brunswick Medical Center is another great resource for healthcare. They offer a comprehensive range of services and operate with nearly 200 physicians and specialists, 450 employees and 150 volunteers. When needed, you can visit Novant Health Brunswick Medical Center and receive high quality care!
If you're a veteran looking for a medical facility that will honor you and your medical needs, look no further than Wilmington's VA Medical Center. They provide proper care in New Hanover and Brunswick counties. The facility spans more than 80,000 square-feet across the grounds of New Hanover International Airport. They Provide local veterans great care through engaged Patient Aligned Care Teams. The Wilmington VA Medical Center creates a unique support structure for veterans which includes primary care providers, caregivers, nurses, and an administrative clerk. Veterans can take great confidence in knowing that they'll be cared for properly. Just last year the Wilmington VA Medical Center's nursing care facility was awarded a five-star rating. Specialty services include primary care, imaging services, cardiology, dermatology, urology, dental, eye, and many more! Those that serve their country deserve to have the best in return.
Brunswick Forest wants you to live the best life you can. Healthiness and happiness go hand in hand, so we've ensured that you're always located near a wealth of health.