Wilmington Parade of Homes
April 18, 2023
ISWebmaster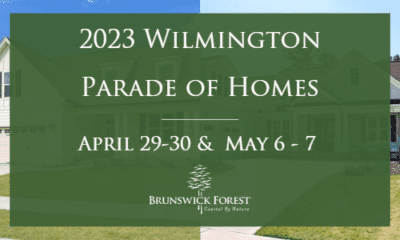 The 37th Annual Parade of Homes
Join Brunswick Forest at the annual Parade of Homes on April 29-30 and May 6-7. The 37th Annual Parade of Homes, hosted by the Wilmington-Cape Fear Home Builders Association. It is a Cape Fear tradition welcoming longtime residents and visitors alike. 
This year, Brunswick Forest will have two homes on display, Pierre's Bay by Kent Homes and Jamaica Bay by Fogleman Associates. The parade offers a great opportunity for attendees to explore these homes and floorplans, get to know the builders, and even make one of these luxurious houses your home.
Meet Our Homes 
Pierre's Bay by Kent Homes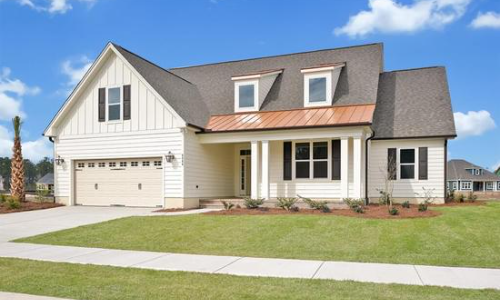 4144 Cobleskill Dr., Leland, North Carolina 28451
3,142 square feet, 4 bedrooms, 3.5 bathrooms
Pierre's Bay combines classic coastal architecture with contemporary technology. As a smart home, it features a touch screen panel to manage the entire home from security systems to climate control. The house automatically adjusts to your unique preferences, keeping you safe and comfortable. 
Ultimately, this technology is meant to work in the background while you enjoy the coastal lifestyle. Unwind by the fireplace or enjoy a farm-to-table dinner  in a kitchen fit for a chef. From the luxurious master suite to the extensive screened loggia and adjacent patio, Pierre's Bay is a home meant for relaxation and Southern coastal living. 
Rest assured that Pierre's Bay has a level of craftsmanship and structural quality to last a lifetime. Master builder, Kent Homes, was just awarded the prestigious Guild Master's Award for the 11th year in a row. Which recognizes not only Kent Homes excellent construction but commitment to ongoing relationships with owners and customer service. 
Jamaica Bay by Fogleman Associates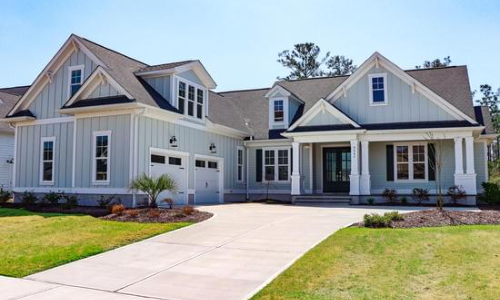 4347 Cobleskill Dr., Leland, North Carolina 28451
3126 square feet, 4 bedrooms, 3.5 bathrooms
With an abundant open floor plan and a great room with coffered ceilings, Jamaica Bay is a floorplan that makes a stunning first impression. There's room for every occasion here–from the airy foyer perfect to coastal living to the world-class kitchen perfect for entertainment and culinary adventures. 
The peaceful magic of this home is in the details. Lush native landscaping, the custom-crafted feel of the tray-style ceiling in the master suite and built-ins throughout the house. Plus the emphasis on natural light and nature– from the bright window wall in the dining room to the gorgeous screened in porch. You'll want to stay in Jamaica Bay for good. 
Like all homes in Brunswick Forest, Jamaica Bay boasts quality construction to the core. Master builder, Fogleman Associates has been a staple builder in the Cape Fear region for over 30 years. They've also been a part of the Brunswick Forest Building Program since its inception. With Jamaica Bay by Fogleman Associates, you know you are what you're getting. Quality craftsmanship, dependability, and a team that goes above and beyond client expectations. 
Give us a call at 866-832-1141 for more information about our amazing homes featured in the Parade. Or make an appointment online.