10 Times the Charm! Kent Homes Wins Another Guildmaster Award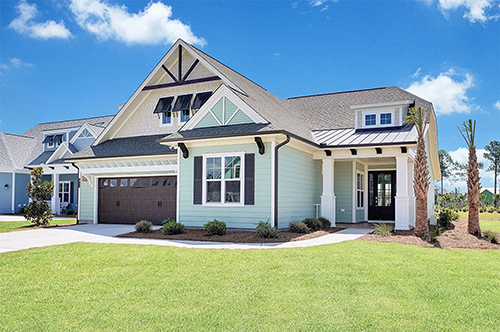 Builders and real estate brokers alike have heard of the Guildmaster Award. Since 2005, the Atlanta, Georgia-based team at guildquality.com has given special recognition to builders that consistently dedicate themselves to providing excellent customer service. One of our premier builders, Kent Homes, brought home another win for the 10th time.
There's more to building a house than just the construction phase. The process starts with the aspiring homebuyer selecting their ideal community and neighborhood. From there, it's the builder's responsibility to ensure the homeowner has a solid customer experience from start to finish. Trust plays a big role throughout an entire homebuilding project. Without that trust, a client's experience will ultimately fall short.
Builders who go above and beyond to meet these benchmarks are considered for a Guildmaster Award. Kent Homes, as a valued premier builder here at Brunswick Forest, has won several of these in the past. This month marks their 10th win in a row! Kent Homes has carved out a reputation for excellence with its clients since 1989. Kent Homes has an overall recommendation rate of 95% as stated by GuildQuality. That's an amazing achievement.
The Kent Homes team has always felt that craftsmanship and a great customer experience should be what drives their business model. What makes their recent achievement so astounding, is that out of 2000 eligible builders across the country, Kent Homes is one of only nine in North Carolina recognized by GuildQuality for their superior customer care.
For the Kent Homes team, quality and customer service is a personal matter. To quote President Ashley Kent on their latest achievement, "Considering all the adversity we have faced due to the pandemic, I am extremely proud of our team for overcoming many obstacles while continuing to focus on our customer-first principles. All of us at Kent Homes are very proud of this accomplishment as this is a testament to our company culture and living our core values every day."
President of Brunswick Forest Realty, Jerry Helms, says, "Having worked with them for many years, the Brunswick Forest real estate team wishes Kent Homes a sincere congratulations! We're proud to have them as a part of our master-planned community." To learn more about the homes they've built here at Brunswick Forest, contact us at 833-497-1001