Looking Forward to 2023
December 30, 2022
ISWebmaster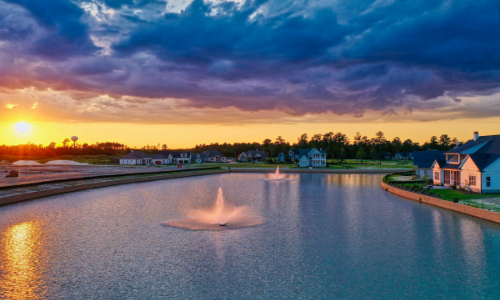 May your year be filled with peace, prosperity, and love.
Time Has Flown By
Another year has come and gone! Brunswick Forest has had a busy year filled with welcoming new residents, the development of an exclusive golf course neighborhood in Cape Fear National, special events, and plenty of memorable moments. Now, our real estate team is looking forward to all 2023 has to offer!
Accomplishments Achieved
This year has yielded several amazing accomplishments for Brunswick Forest. Through the efforts of our amazing team and residents, we have grown to become something that goes beyond being a master-planned community; we're a haven for those ready to begin a new chapter of life living by beach lined shores in Coastal Carolina.
Events Worth Remembering
We've held a variety of events this year that have attracted visitors far and wide. Everything from our craft fair to our football tailgating to the annual HOGs holiday parade and toy drive has helped grow friends and neighbors a little closer. New facilities such as Reflections at Brunswick Forest have been a smash hit while aspiring residents eagerly anticipate the completion of our latest neighborhood, The Peninsula at Cape Fear National. The Villages at Brunswick Forest have been going through some notable changes! Inspire Brunswick Forest, our latest affiliated independent living complex, is rapidly approaching completion. Brunswick Beer and Cider, one of the largest independent breweries on this side of the Cape Fear River, recently completed as well. We also had a brand new team move into leadership roles at the Fitness and Wellness Center, much to the delight of many residents!  The Villages has grown so much from it's first inception. Perhaps this year's greatest addition is without a doubt the completion of Brunswick Beer and Cider! Now residents have easy access to a local brewery anytime they want.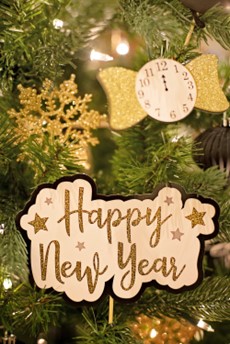 Looking Forward
As we move into a new year, the Brunswick Forest team is looking forward to continuing our growth and completing the new additions started in 2022. Our first event of 2023 is right around the corner! The Winter Home Shows, hosted by ideal-LIVING will give aspiring homeowners even more opportunities to meet our agents in person and learn if the Coastal by Nature® lifestyle is for them (spoiler alert, it always is!)!
See You in 2023
First and foremost, our goal for the new year is to uphold our #1 priority of being the welcoming community that gives you all the options you need to lead an active, yet relaxed, lifestyle in coastal Carolina. In 2023 we will be bringing new move-in ready homes, townhomes and homesites to Brunswick Forest. Special thanks to our incredible partners, builders, friends, and neighbors, for all they have given us. May you have a warm and bright new year, from our family to yours!