The Peninsula: Building a Dream
November 30, 2022
ISWebmaster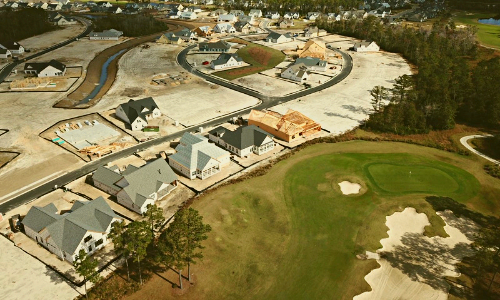 A Dream Coming to Life
Manifesting a dream into fruition is the light at the end of a tunnel. The Brunswick Forest Realty team certainly feels this way when we see all the work that has been done on The Peninsula at Cape Fear National. When fully completed, this brand-new enclave will redefine golf course living.
Excited For a New Chapter
There's a great degree of excitement that comes with the construction of any new home or development, but what makes The Peninsula at Cape Fear National so special is that it's one of our most exclusive neighborhoods. The Peninsula at Cape Fear National will be set amongst the most pristine golf courses and water views available North of Myrtle Beach. This opulent layout will also feature plenty of green spaces, a sense of privacy for each resident, plenty of floorplan options, even landscaped ponds. It will be the perfect blend of variety, convenience, and luxury.
What's Been Going On
Here's a bit more regarding what's been going on over at The Peninsula. Roads inside the development have been fully paved, and at least 20 homes are under construction and well on their way to completion. Several foundation slabs have been laid out, and piping has been installed for more potential homes to start construction. Storm drains and retention ponds have also been carved into the ground, and the lots have been staked for construction. Progress is blazing away toward the finish line even at the time of this publication, and soon-to-be residents can take comfort in knowing that one of the best living experiences they've ever had is right around the corner.
Already Looking the Part
Though The Peninsula at Cape Fear National is not completed yet, drone shots from the air have already confirmed just how gorgeous everything will be upon completion. These professional shots provide witness to the expansive golf course and nature views residents will have. The Peninsula at Cape Fear National is considered secluded, while still being connected to all other Brunswick Forest neighborhoods and amenities.
Our Builders
Our incredible building partners have all helped to make this dream possible. Liberty Homes, Legacy Homes by Bill Clark, Bell Custom Homes, Trusst Homes, Atlantic Homes, Kent Homes, and Fogleman Homes are all contributing their best materials and crew to ensure that The Peninsula at Cape Fear National stands out as a golden standard in modern homebuilding.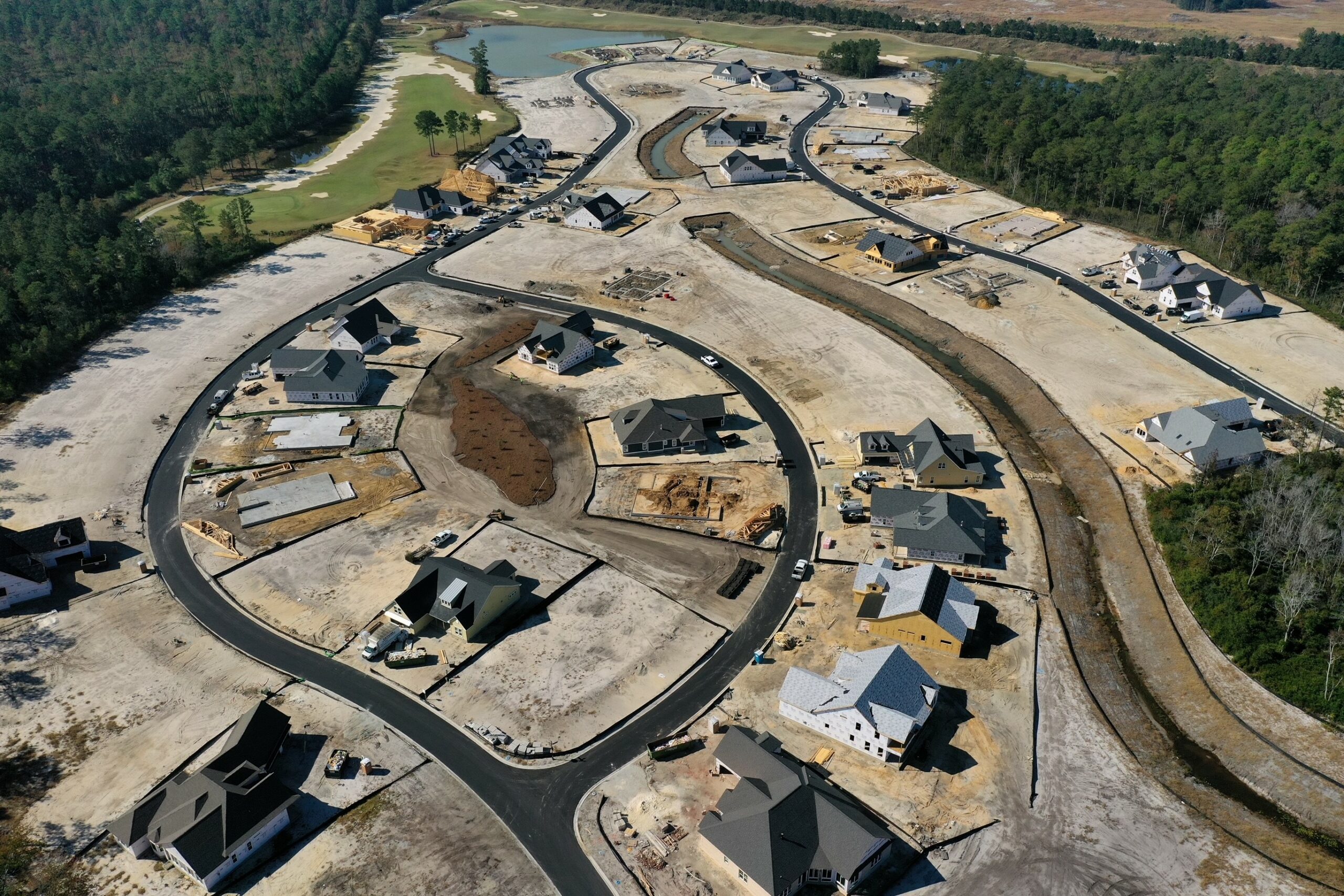 Almost There!
Day after day, more of The Peninsula is completed and we're excited to have aspiring residents come and tour the neighborhood. The completion of the model homes is well on their way, so keep your eyes peeled for further updates. Looking to learn a bit more about how this enclave is making waves? Interested in purchasing the last couple of available homesites? You can contact our team at 833-497-1001.