Promotions at Fitness and Wellness Center
November 18, 2022
ISWebmaster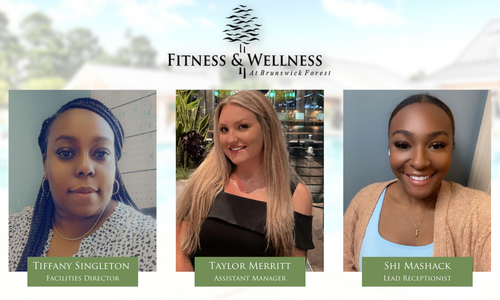 The Start of Something New
As one door closes, another exciting one opens for our Fitness and Wellness Center here at Brunswick Forest. After 8 years of service, our current director, Michele Cordaro, will sadly be leaving us for other opportunities. However, exciting new changes have begun to take shape! Brunswick Forest is elated to officially announce the promotion of Tiffany Singleton as our new Facilities Director, Shi Mashack as our Lead Receptionist, and Taylor Merritt as our Assistant Manager!
Big Changes and Big Promotions
The Fitness and Wellness Center has also been going through some changes, and now is expecting a dynamic shake-up in leadership! After being an important part of our staff for almost a decade, Michele Cordaro will be leaving us. And moving to Raleigh so she can be closer to her family. While we are saddened to see her go, our team is excited to see one of the Fitness Center's most well-known faces make their big leap to fill those shoes. Tiffany Singleton, as of October 24th, is now officially our new Facilities Director! Born and raised here in Wilmington, Tiffany has long been a smiling face that residents have been seeing for eight years.
New Facility Director Tiffany Singleton
Tiffany first started as our receptionist. She always knows how to make someone feel welcomed and has created bonds with many of our residents over the years. Her hard work was noticed, and it got her all the way up to Assistant Manager. Now that Michelle has taken her leave, we knew that there was no better person to become the Facilities Director than Tiffany.
Tiffany has a powerful connection with our community, residents, and lifestyle. She is already in the process of planning exciting new events for Brunswick Forest. When faced with a challenge, she's always stepped up to the plate with great enthusiasm! We know Tiffany will make an excellent director for years to come.
New Assistant Manager Taylor Merritt
As exciting as Tiffany's new promotion is, it's not the only one worth celebrating. There have been other changes as well! Taylor Merritt, our former pool monitor and lead receptionist, has now become our Assistant Manager! A Wilmington native, Tiffany's hard work, positive personality, and devotion to resident experience have more than earned her this new position. Our team knows her professionalism and kindness will help to usher in a bright new chapter for the Fitness Center. All reservations and management of all our meeting spaces will go through her.
 New Lead Receptionist Shi Mashack
Shi Mashack has also been another star player who has recently been given a promotion from pool monitor to Lead Receptionist. Brought onto the Brunswick Forest team just over a year ago, Shi has already made a profound impact on everyone with her bright energy and continuous growth within the community. She's confident and capable in all that she does, and her willingness to keep learning has made her an indispensable asset.
Wishing The Best
The Brunswick Forest team and residents are excited for this fresh new chapter for the Fitness and Wellness Center. We're so excited for Tiffany, Taylor, and Shi for their new positions and know they will exceed expectations. You can contact them at FWCfitness@camsmgt.com, or contact our team at 833-767-1745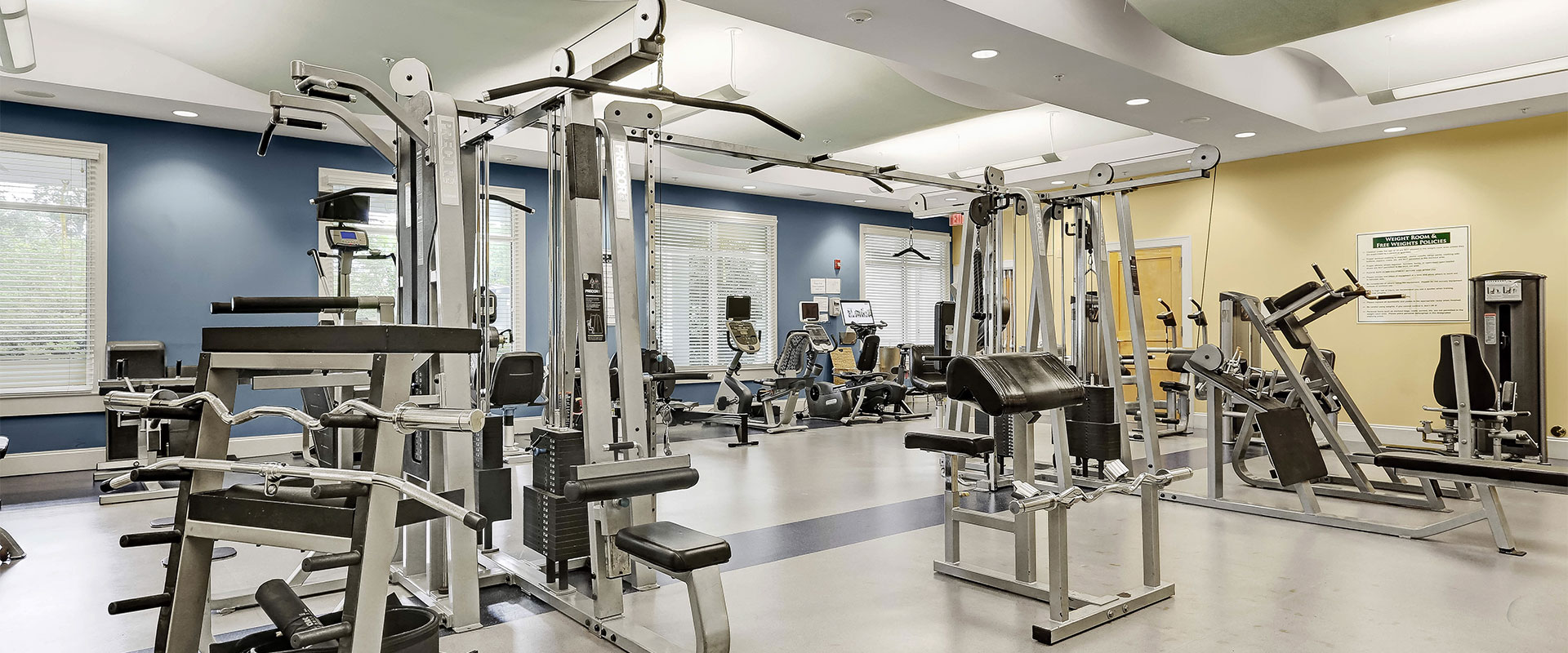 *Photo Attributed to http://www.brunswickforestfitness.com/