Liberty and Quality Homes for All: CeCee Poe of Liberty Homes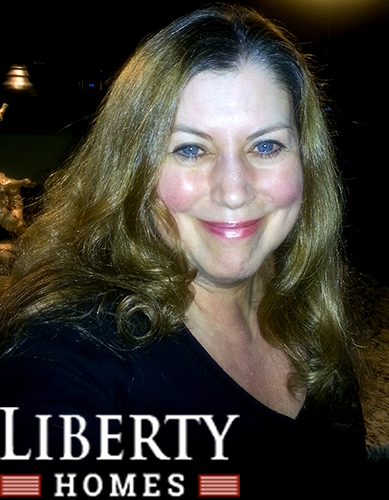 For someone who is looking to make their move to a master planned community, you want to make sure your investment is worthwhile. It is not just the process of purchasing a home, what you are really buying is a lifestyle. The details must be just right. That is why Brunswick Forest, as one of the top master-planned communities in the Southeast, partners with builders like Liberty Homes. Builder representative CeCee Poe, explains what makes this builder so special.
Originally born in Cleveland, Ohio, CeCee grew up in Richmond, Virginia. When she was younger, she and her family would often take summer trips down to the Wilmington area. They would visit Wrightsville Beach during many of these trips, and she instantly became smitten by it all. Vowing to return someday, CeCee went on to live in eight different states until finally, she returned to Wilmington.
What drew her to Brunswick Forest as a builder representative was the variety it offered its residents, "I like Brunswick Forest as a community very much.  It is nearly impossible to find a community with such an outstanding reputation and so much to offer, that is also easily accessible and affordably appealing to a widespread range of people," she says. It is not just the community itself, but the real estate team there that she finds truly special, because they are more than just professionals, but friends who want the best for their residents. "The Sales Team at Brunswick Forest is one of the best in both our region and across the country.  They are professional, knowledgeable, energetic, and devoted to their job and their community.  But more than that, they are friends. I love the way they work together as a team."
Working as a builder representative with Liberty Homes, CeCee feels her job is all about bringing a client's vision to life, "I simply love spending time with people, finding out what they have to have in their home and what they wish they had in their home. I will go to all lengths to make those ideas happen for them," she says. It is all about showing respect for the client and making their happiness the absolute number one goal for Liberty Homes. The advantage of using this builder is also shown in the variety they give aspiring homeowners, "We offer a more custom experience than most builders, and we deliver that and more as seamlessly as we can."
Liberty Homes is well known for many great models built throughout Brunswick Forest. Some of their more recent additions are in The Lakes neighborhood and offer interested buyers incredible quality. "The Lakes offers priceless views of picturesque ponds and nature preserves. It is a perfect spot to build a 'forever home', which is what we aspire to do." CeCee gives us the inside scoop at one of the most well-known floorplans, called the Palmetto II. "The Palmetto II is one of those homes that I love so much, I show it to everyone who will let me, whether they need a house or not! It is a showstopper for sure, but at the same time, it lives very comfortably."
CeCee goes into more detail about the interior of the home,
"The room arrangement is wonderful, and the functionality of the inside and the outside are very harmonious.  The kitchen is a joy to cook in and it is the heart of this home. The dining room has become a multi-faceted room for us, as so many folks are moving away from a formal room. That, and every room in this home, have been thoughtfully designed for the way people live in them."
Having a fabulous home is one thing but possessing something that is adaptable to your lifestyle is another.
Liberty Homes has proven to many homeowners why quality and customer service go a long way. You can feel that passion when builder representatives like CeCee stand behind the work and their clients. Going the extra mile for people is one of the services that Liberty Homes excels in as a builder, and it all starts with an energetic team with passion for what they do.
"Liberty Homes is amazing. The energy in our office is beyond anything I have seen in the building business. Our owner, Roger James, is a man who is, above all, determined to do the right thing. He devotes tireless energy to perfecting his designs, along with all phases of our building process," CeCee concludes. If you'd like to hear more about working with Brunswick Forest, contact the real estate team at: 855.983.9579