It Pays to Partner with Brunswick Forest
September 22, 2020
ISWebmaster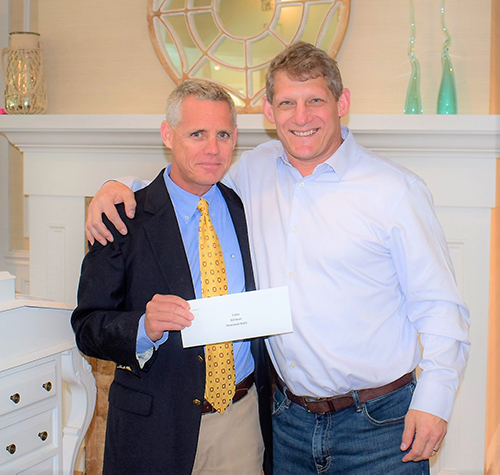 The greater Wilmington area is widely known for its selection of beautiful properties and scenic coastal areas. Real estate is naturally desirable in our region, and with the recent events hitting the nation, people are more determined than ever to make a move. When your client decides it is time to create a new chapter in their life, they need to know that Brunswick Forest is the dream community for them! More than that, however, there are great incentives for brokers like you who choose to work with onsite agents at Brunswick Forest.
Being a broker partner with Brunswick Forest is more than just a personal bond, it is also one that benefits the business of real estate. While Brunswick Forest real estate agents do their best to make you and your client feel welcome, they also want to lead you down a path that benefits you financially. Their team understands that brokers introducing clients to them has always been an integral part of the community's success.
Brunswick Forest pays a full three percent co-op commission to any brokerage that gives client referrals resulting in a home sale. A four percent compensation is given to those who can sell a developer home site. Additional compensation is possible when the customer decides to build. All the details can be found in our Co-Op Commission Policy. It is a win-win for both you and your client. So, this all sounds fine, but how exactly do you get started in partnering with Brunswick Forest in the first place? This process is easy and can be completed in one of three simple steps.
Register your client through the Broker Referral tab on the Brunswick Forest website or by conversing with a Brunswick Forest Sales Agent.
Choose to accompany your client to the Welcome Center on their first-ever tour and register them on site.
You can also have your client give your name to a Brunswick Forest sales agent and it will be placed onto a visitor registration form.
If you can meet any of the above procedures, then Brunswick Forest will recognize it as a co-op sale. This means you will automatically get a commission, without disrupting any buyer agent agreements that you have already set in motion. In addition, Brunswick Forest offers a Bonus Program for the agents that partner with us. Each year, three to five sales nets you $2000, six to nine receive $3500, and finally, 10 plus sales made will get a commission of $5000. Any bonuses that you manage to make will be received as of February in 2021. We invite our friends from the general brokerage community to our annual Broker Bash to celebrate their success!
Sound good to you? We thought so! That is why there are some golden opportunities that you can make a commission on right now at Brunswick Forest. Mungo Homes, one of the building partners at Brunswick Forest, has four incredible model homes that are move-in ready. These homes include The Hatcher B, The Middleton B, The Fairchild A, and the Hartford B! All these floor plans are admirable in what they can offer your client. These models are spacious, quaint, and well-equipped; All of which would be perfect for a family looking to start their Coastal by Nature® lifestyle.
Regardless of the type of home or homesite your client might be looking for, know that they and you will be treated with every courtesy at Brunswick Forest. There is a reason why so many brokers trust their team, and now it is your turn to take advantage! For more questions, you can contact them at 855.983.9579