Designing Your Home to Sell with Lynn Crawford
October 8, 2019
Katie McAlick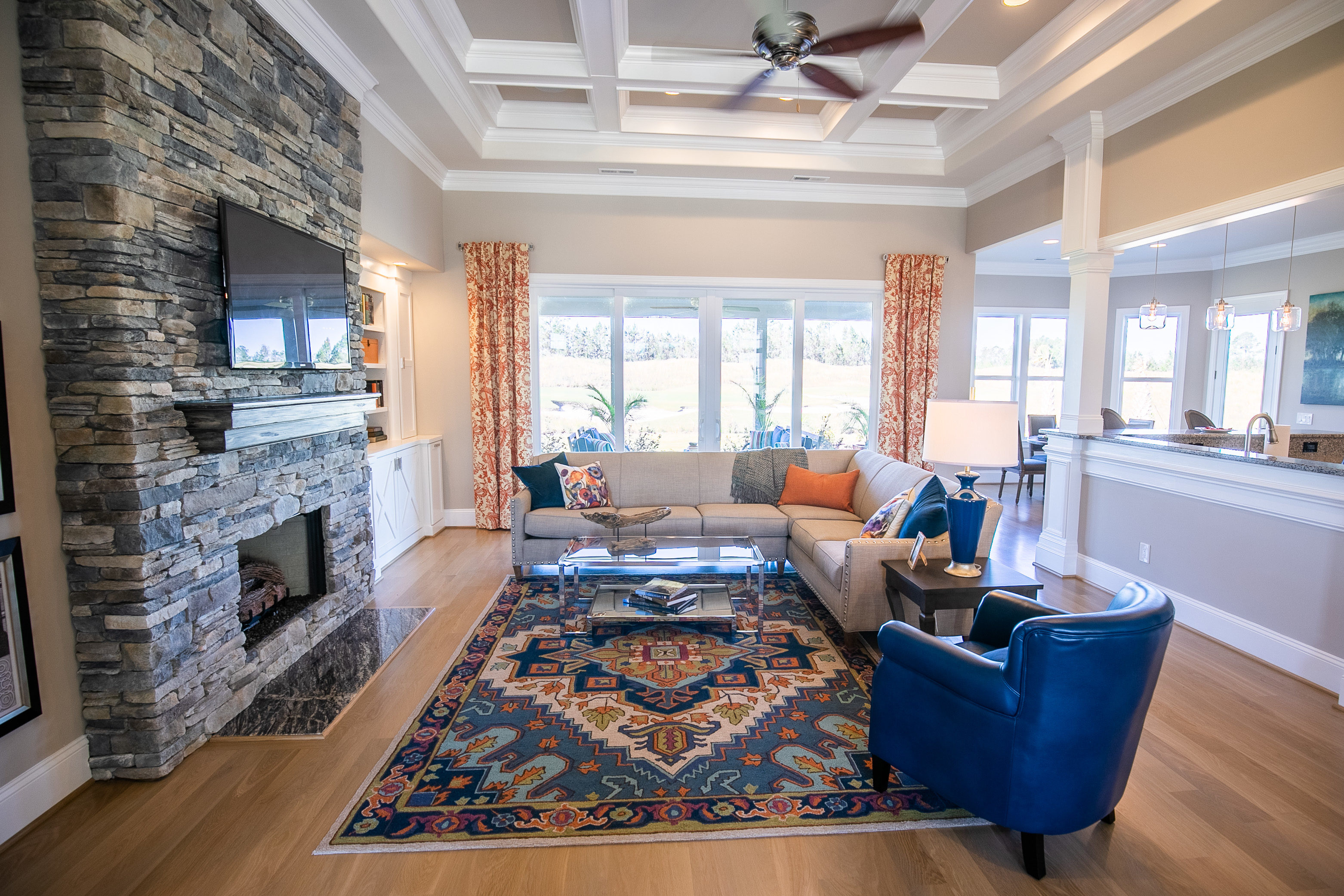 We sat down with Brunswick Forest's very own Lynn Crawford, our in-house interior designer for resale homes and on-site property, who gave us the low-down on how to design your home to sell.
It can often seem like you have a never-ending checklist of cleaning and decorating when prepping your home to put on the market, but we combed through several topics with Lynn to help you check off your list and get your home sold!
First, before you address any one area of your home, take a mental inventory of your belongings, accessories, furniture, and what you have on your shelves and built-ins. Look at how many accessories and how much furniture you have. Lynn said that often times, there are "too many accessories and too much furniture" in a home on the market, which can be a significant factor as to why it may not sell. You want to ensure that your accessories are balanced
One of your goals as you actively sell your home is to help potential purchasers imagine themselves living their daily routines in the house. In this regard, it may prove beneficial to the sale of your home to put extra accessories and furniture in storage.
As a rule of thumb, Lynn says to always leave your lights on when leaving the house, as you may never know when a possible buyer wants to stop by to take a tour. Lynn also emphasizes making sure your front and back porch is freshly groomed, with all cobwebs surrounding your light fixtures and accessories brushed away, and the porch swept regularly. Add in a display of seasonal decorations, and your home is ready for showing!
On the topic of seasonal décor, with the fall season now in full-gear and Halloween just around the corner, pumpkins and cornucopia will help your home look festive and inviting! A nifty trick Lynn mentioned to us was finding accessories you like and, if they don't match the colors of your home, try painting them a different color. The orange of pumpkins can be tough to match with the beachy white and blues of coastal living, so painting them to match your home's color scheme will help your residence get in the spirit of fall while not clashing with any of the other colors.
If you want to find more ideas to get your creative juices flowing, be sure to check out the Brunswick Forest Pinterest page to help spark your creativity!
Jarrett Bay, photographed here.  Built by Fogleman Associates.