DECORATING TIPS FROM THE EXPERTS AT BRUNSWICK FOREST
July 10, 2015
Brunswick Forest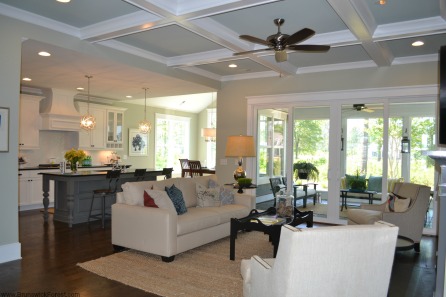 Need some tips on how to decorate your new Brunswick Forest home? Take a few decorating cues from the experts who stage our gorgeous model homes!
CONVERSATION CLUSTERS IN LIVING AREAS
Rather than pushing all of the furniture against the walls, create clusters of seating areas that promote face-to-face conversation. This style of arrangement will actually make the room seem larger and helps make the space feel warmer and more inviting.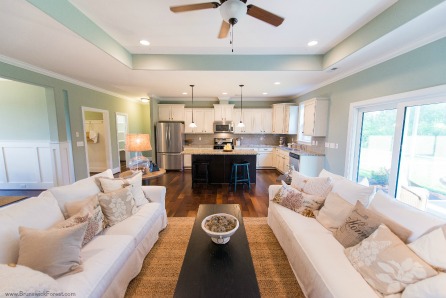 STYLISH STUDIES
Today, offices or studies are an integral part of the home's floorplan and their décor must reflect the character of the rest of the home. Take a look at these stylish offices inside the Trinity and Lautner models at Brunswick Forest for some ideas on how to decorate your own home study.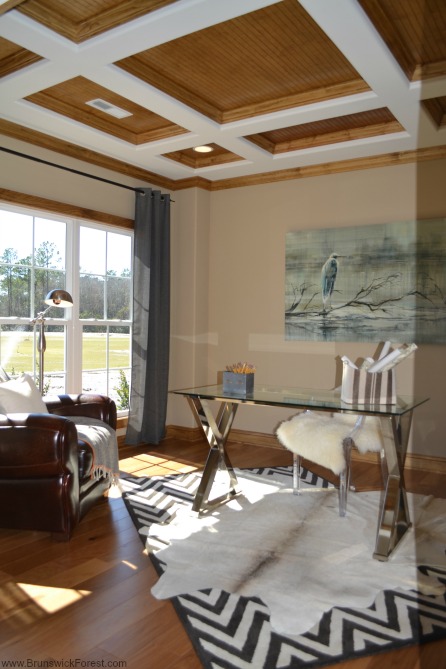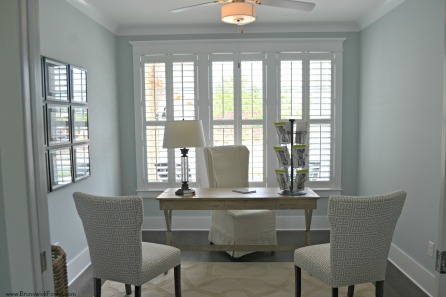 ELEGANT ACCESSORIES
Tasteful and well-placed accessories like the ones in the Palmetto and the McKinley II, make a statement in a home's décor. Thoughtful accessories give the home character and help define the personality of the home's owners.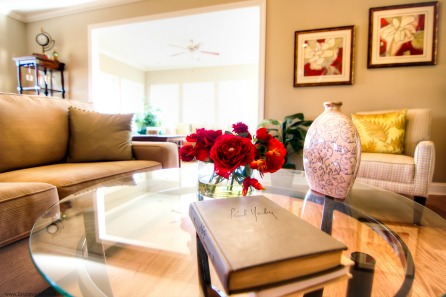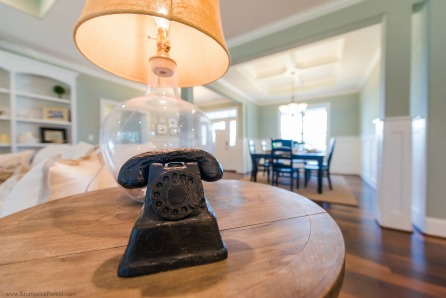 SOPHISTICATED DINING AREAS
The right chandelier and seating choice can make a huge impact in your Brunswick Forest home's dining area. Statement light fixtures like the one in this Lautner model can help make the space stand out, as do unique seating choices like farm tables with rustic benches or chic upholstered dining chairs.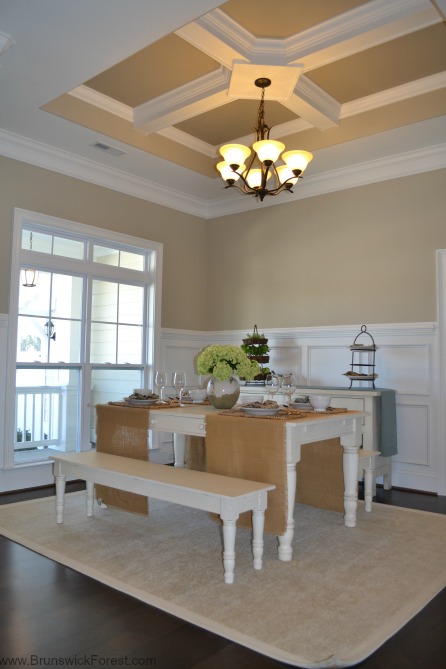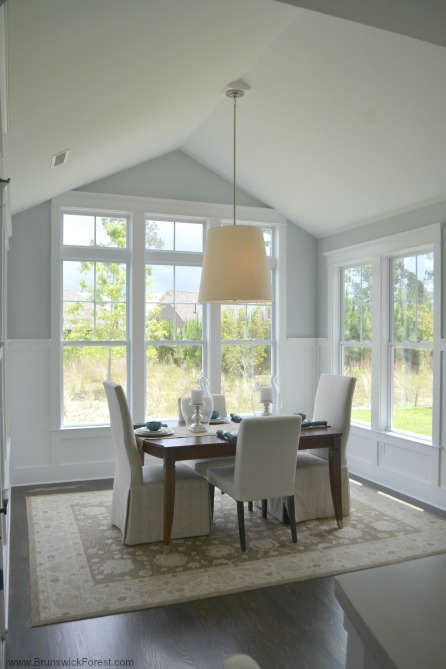 USE AREA RUGS TO DEFINE SPACE IN OPEN PLANS
One pitfall to decorating with today's modern, open floorplans is failure to define the purpose of a space. Careful use of area rugs can help set large, open spaces apart from one another like in our Summerwind Villas and Adelaide models.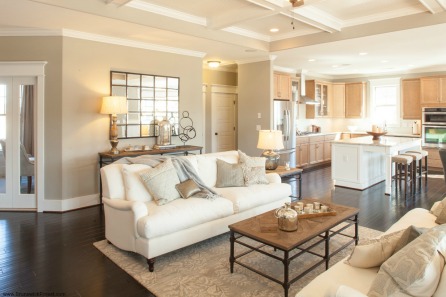 LET TIDELINES HELP YOU WITH ALL OF YOUR DECORATING NEEDS
If you need some more personalized advice, head to Tidelines Home Fashions at The Villages at Brunswick Forest for even more expert decorating tips as well as fabrics, blinds, shutters, window treatments, hardware, bedding pillows and more.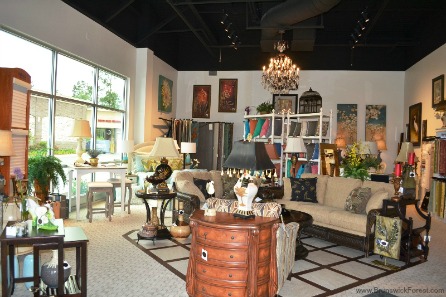 888.371.2434
www.BrunswickForest.com