DECORATING YOUR FRONT PORCH FOR FALL
November 21, 2014
Brunswick Forest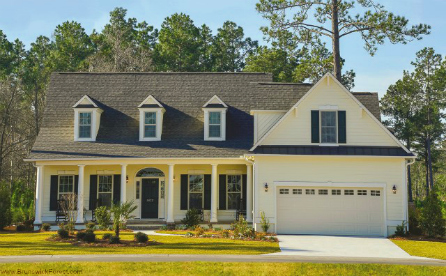 The fall season is in full swing at Brunswick Forest and, with guests arriving next week for Thanksgiving, what better time than now to spruce up your front porch décor. Check out our Pinterest page for more fall decoration ideas!
START WITH A GREAT CANVAS
At Brunswick Forest, we have countless home plan designs to choose from, many with fabulous front porch, back porch, sun room, and lanai spaces that are the perfect canvas on which to display your cheerful fall decorations.
THINK BEYOND TRADITIONAL PUMPKINS AND MUMS
Pumpkins, gourds and mums are old standbys when it comes to fall front porch décor. Add a twist to this classic look by incorporating pumpkins painted in classic metallic hues, wooden welcome signs made with reclaimed or even pallet wood, burlap bedding for clusters of pumpkins, corn cobs and gourds, or go for a glamorous look with pumpkins adorned with glitter monograms and designer ribbon.
CHOOSE A COLOR PALETTE AND STICK WITH IT
Whether you opt for traditional fall colors in shades of orange, rust, yellow and gold, or go for something unique, choose one color palette and keep it consistent throughout the space you are decorating for a flawless, chic look.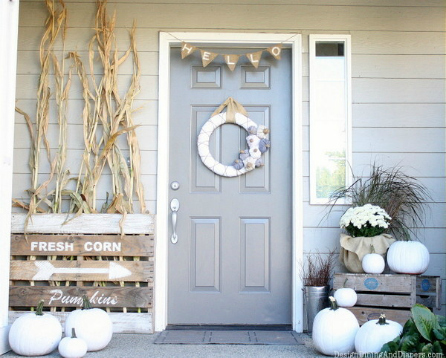 Looking for more ideas? Check out our holiday decorating guide!
888.371.2434
www.BrunswickForest.com