Being Grateful: 2020 Real Estate Milestones
December 29, 2020
ISWebmaster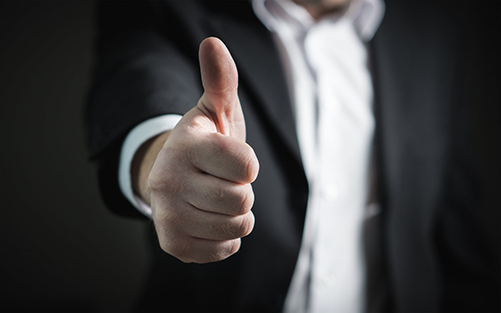 2020 was a year of radical change in the world, to put it mildly. In just a few short months we have seen people's routines, living habits, and work conditions completely transform into something different. But while there were a lot of challenges to face, the real estate industry had a lot of surprising milestones that brokers like yourself would be pleased to know! Homebuying activity is now at its highest level since 2006 according to Realtor Magazine, and we at Brunswick Forest are happy to announce a few amazing milestones of our own for 2020.
Booming Home Sales:
Realtor Magazine has noted that this could be one of the best years to date. With mortgage rates below 3% for the first time in decades, applications to buy new homes are up 20% from previous years. Being a master-planned community right in the middle of one of the fastest-growing suburban areas in Southeast North Carolina, we have seen our share of these real estate milestones here at Brunswick Forest too! By the end of this year, we are projected to have over 400 amazing sales and have done an estimated $100 million in sales volume. Our summer season was also record-breaking. September was one of the best months of all for 2020, as we welcomed in 61 new families to our community.
Record Low Mortgage Rates:
As stated previously, one of the largest driving forces for seeing more aspiring homeowners is record-low mortgage rates. In November, mortgage rates dipped to an amazing 2.72% according to sources at Freddie Mac. Most predictions from mortgage rate experts at Realtor Magazine and the National Association of Realtors predict 2021 to look similar in terms of having low mortgages for new homeowners. The predicted average for all of 2021 is not looking any higher than a rate of 3.1%.
The Refinement of Technology:
With COVID encouraging people to keep their distance this year, technology such as zoom calls have been vital for everyone staying in touch. This trend has carried over to the real estate industry too. Brunswick Forest also saw a lot of success using technology to keep in contact with clients, interested buyers, and brokers like you! Our live chat was also used successfully to help people in determining what they desire in their dream home, what to expect when visiting, and to answer any questions they had. Technology has also enabled interested homebuyers to take home tours virtually through a model, without putting themselves or others at risk. It has been amazing to see the number of advances in technology to make this happen. Brunswick Forest created several digital resources for brokers, where your clients can get a taste of our lifestyle here without leaving their homes. We have created a Showcase Book that shows all our available homes and provides details, such as pricing, for each of them. All of this is available on our website and we also use our social media platforms to catalog several virtual home tour videos.
New Priorities:
COVID-19 has given people a nudge to rethink their priorities in life. It has provoked many to start thinking of new housing situations, secondary homes, and even the sizes of the homes they want. According to the National Association of REALTORS (NAR), buyers have been requesting more open spaces, housing with extra room options, home offices and more yard space. These are all checklist items that we can offer your clients here at Brunswick Forest. We focus on giving you more options and better flexibility for a smoother client experience.
Affirmation of Value and The Sanctity of Having a Home:
The meaning of "home" can take a lot of different forms, depending on who you are asking. But if 2020 has taught us anything, it is that homebuyers want the safety of a place that they can call their own. It is no surprise that so many are turning to agents like yourself for guidance. The partnership that we at Brunswick Forest have had with the general brokerage community helped play a huge role in our success. Over 45% of our sales this year were brought in by brokers like you, and we could not be more grateful.
This year, we have had a lot of challenges to face together. But, there have been great successes in the industry to be thankful for. Thanks to our broker friends, we have created some amazing points of growth this year. Further expansion and partnerships make 2021 something that Brunswick Forest is excited for.