Digital Resources for Brokers at Brunswick Forest
May 15, 2020
ISWebmaster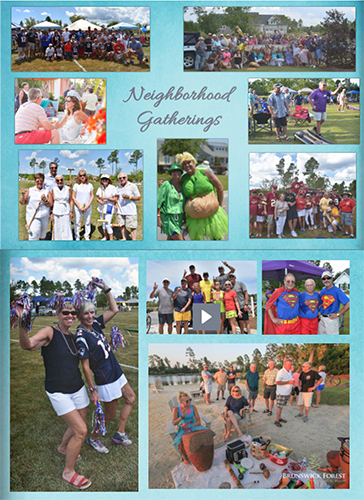 Whether someone is looking to tour a neighborhood, looking for home builder options, or looking to move to their desired area, the element of trust is very important. Brunswick Forest is way ahead of the game in keeping you properly equipped for making a sale. The gallery page at brusnwickforest.com provides you with lots of digital resources, from brochures to videos!
The new and updated gallery page for Brunswick Forest provides you with a plethora of digital material. It is an entire vault of creative collateral that makes things extremely convenient for your clients and yourself! All you need to do is guide them to the gallery link under the Location and Lifestyles tab, and your client will instantly be transported to a virtual portfolio of the entire community. Here are a few items that you can present to your client, to help them with their discovery process:
Community Album and Showcase of Homes Album:
Two digital albums all in one place for easy access. The Brunswick Forest Community Album allows you to guide your client to a scrapbook of everything that makes the Brunswick Forest way of life unique to other communities. Resident testimonials, amenities, nearby locations, and neighborhood walk-throughs are all here for their viewing pleasure. The Showcase of Homes Album offers the same experience, but focuses more on highlighting available homes and floor plans, the builders, and the features of said homes. That way your client can engage in an interactive experience regardless of when they physically visit.
Coastal By Nature® Brochure:
Imagine all the utility of a brochure, complete with colors and intricate photos, but with the bonus of being able to flip through it online. Local events and points of interest are listed here, giving your client an idea of what they can engage in while living at Brunswick Forest. It is a great way for your client to be introduced to Brunswick Forest and the surrounding area before they visit.
Virtual Tour Videos:
Broker clients can also view dozens of model homes on their screen with Brunswick Forest's virtual touring experience! These videos allow you to view inside model homes, each in its own neighborhood with the featured builder mentioned at the beginning of video, including Logan Homes, Mungo Homes, Kent Homes, and Legacy Homes by Bill Clark. It is all the pleasure of touring a model in person but doing so at your own leisure. Your clients will make great use of not only reading details on each home, but also taking a first-person perspective right on their screen. They can view Brunswick Forest's virtual tour videos right on their Homes to Tour Playlist on YouTube.
Brunswick Forest knows the value of the bond between broker and client, so it is only natural to give you every option to inform the buyer. This way there is less stress for them, while giving them the empowerment of feeling educated before making a move. For information about working with Brunswick Forest, contact the real estate team at 855.983.9579.