An Advocate for Paradise: Interview with Agent Brett Russell
September 23, 2021
ISWebmaster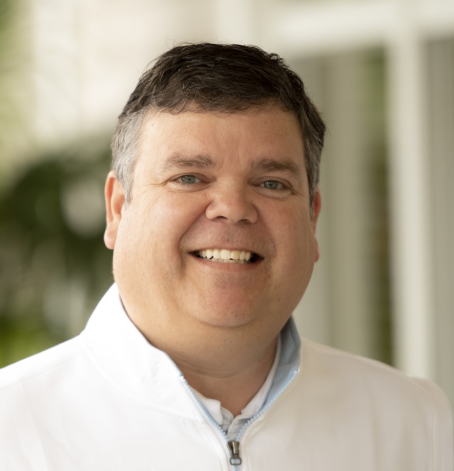 An agent should be more than just a figure who helps a new potential homeowner find or build their dream home. They should be a reliable resource, and someone you can depend upon to give you the answers you need when needed. That's exactly the kind of person that many see when working with our team member, Brett Russell. Brett is the kind of agent who not only sincerely loves Brunswick Forest but often finds himself constantly singing praises of the greater Wilmington area. He is informative, helpful, and always ready to meet new people.
If you were to ask Brett Russell what his favorite thing about working at Brunswick Forest is, he would say, "First and foremost it's the people. Because without nice people you don't have a community." Brett is a people person who genuinely loves where he lives. Despite all the challenges that the past year has presented, Brett has found himself to be busier than he ever thought possible.
Hundreds of aspiring residents visit Brunswick Forest every year through a Coastal Home Showcase Weekend or our Coastal Discovery Tour. Southeastern North Carolina has always been popular to live in, but now the post-pandemic demand has left an even bigger desire for relocation. "If you're going to buy in Brunswick Forest, now is the time," he says. Brett encourages aspiring homebuyers to consider making their move because of how wonderful our locale is. "I cannot say enough about Wilmington, North Carolina."
"I love that Wilmington is just big enough to have everything you need and small enough to get around in five to 25 minutes. This is where people mellow out. Then there's eight to 10 surrounding beaches all within an hour's drive. Also, add the town's Southern charm and history, and it makes for a place you want to call home." If it's land or sea, Wilmington is the place that you'll want to be! "There's shopping, entertainment, restaurants, galleries, museums, a university, top-notch medical and an easily accessible airport. For all that, you pay extremely low taxes and get to experience nice weather almost all year round. Brunswick Forest is simply the best place to live in that environment."
As stated previously, Brett loves working with the people living in Brunswick Forest. It's those personal connections he makes that are most valuable to him. "You relocate, and when you get down here you meet people, look for friendships and things to do. When the next set of folks come down with the same sets of anxieties you had, you welcome them because you have been there. That gift has paid it forward for 14 years now. It's enabled Brunswick Forest to grow and reach its potential," Brett tells us. In terms of what he's looking forward to in the coming months, Brett is excited for our upcoming additions of The Peninsula at Cape Fear National, Heron Pointe and Reflections.
"All should be great additions to our community. The Peninsula is old school and allows folks to pick their Lot, pick their builder, plan, and home details. There's not a lot of communities out there like that anymore. Heron Pointe is our newest neighborhood release, and I can't wait to see the finished product. As for Reflections, it's going to be awesome. And I know our residents are excited about that opening as well."
In conclusion, if there was one major piece of advice for aspiring homeowners who are on the fence about giving Brunswick Forest a try, it's this: don't wait until it's too late. "One testimony comes to mind that I hear again and again is, "Brett. You were right. Had we known then what we know now, we only wish we had done this sooner." So that's my advice. Think about every minute you could be spending down here enjoying it. You can't get that minute back once it's gone." If you're looking to get to know members of our team like Brett Russell and see if Brunswick Forest is right for you, contact us at 833-497-1001.