Always Ready: Denis Symington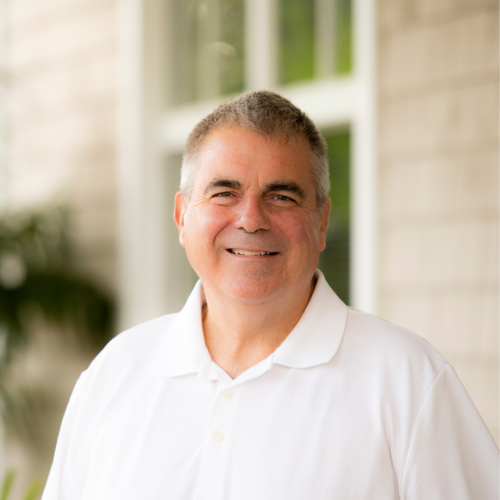 Meet Denis Symington
"I've lived all over the world, but Wilmington will always be my home." Anyone who has met and worked with agent Denis Symington knows that he has a lot of passion for Brunswick Forest and the surrounding area. His feelings go beyond "selling" Southeastern North Carolina. For Denis, it's about sharing the emotions and stories of why greater Wilmington is so special. This genuineness has made him valuable to the Brunswick Forest realty family.
Calling Coastal Carolina "Home"
Originally from New York, Denis has lived a life that has spanned different countries. He's settled down in London, Moscow, and other countries while working for Information Technology. After he was given a chance to get into real estate, Denis "Took the opportunity to move down South to the Coastal Carolinas."

Here Since the Beginning
Denis has been with Brunswick Forest since its inception in the early 2000s. He can remember back when our community was just a few empty lots of pine and sand with a single sales trailer to greet guests. Now it's become a coastal paradise for several thousand residents, and one of the most awarded master-planned communities in the Southeast.
A Gracious Host
Being no stranger to how attractive the Brunswick Forest Coastal by Nature®'s way of living is, Denis knows that many aspiring homeowners are looking to still become a part of it. "There's just so much to do and a great environment to enjoy it," he says. Aspiring homeowners and transplants looking to start a new coastal chapter in their lives often pick up on Denis's genuineness when working with him on finding a new home. When working with a new couple, Denis will often chauffeur them around our different neighborhoods. During this process it's not uncommon to have a few residents come up to him and make small talk, making the experience more down-to-Earth.
A Valued Friend
That's important because what Denis aspires to capture most of all is that communal feeling that makes anyone visiting feel like family from the get-go. Above all else, the Denis Symington experience is one of just letting the community of Brunswick Forest and the greater coastal Wilmington area speak for itself. He wants to help a potential resident make new friends, feel at home, and thus make the moving process even easier. Combined with the already present real estate resources, our partners Atlantic Bay Mortgage and Wells Insurance, and the conveniences of places like The Villages Town Center, this makes people realize their dream community is a reality.
Whether it's meeting someone new at a real estate show, touring with an aspiring resident during a Coastal Discovery Tour, or sharing his backstory, Denis Symington is a valued agent and member of the community. One that Brunswick Forest is glad to have. If you're looking to connect with Denis or learn more about what our Coastal by Nature® lifestyle can do for you, be sure to contact our team at: 833-497-1001