A Helping Hand: Atlantic Bay Mortgage
April 29, 2022
ISWebmaster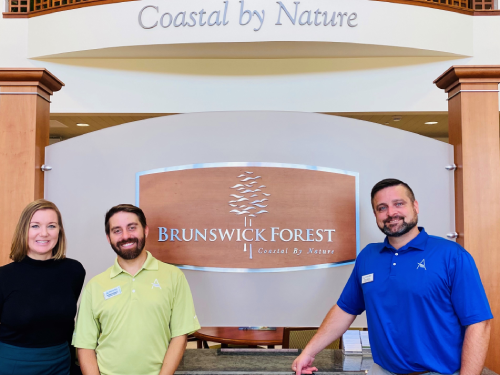 Our Partnership
One of the greatest gifts you can give any aspiring homeowner is peace of mind. Homebuying should be more about the experience and less about keeping track of financial transactions. This is where lending groups like Atlantic Bay Mortgage Group come into play, and Brunswick Forest Real Estate is honored to have them as our official partners.
Helping You Through the Homebuying Process
There are a lot of moving parts during the home buying process, and because of that, it's wise to have an experienced mortgage group at your back. What you want is someone who will guide you through everything, and look after your needs as a homebuyer, and agents you can trust. Atlantic Bay Mortgage Group is the right team for the job!

It's All About Personalized Service
Just like when choosing a premier builder to construct your dream home, a relationship with a mortgage lender should be one centered around trust. The team at Atlantic Bay Mortgage Group focuses on customer service as the core driving aspect of who they are. For them, it's about being equal parts efficient, professional, and personalized toward the client.
Homebuying is a time for excitement and looking forward to a future life, and likewise, you want a team in your corner that puts your mind at ease. Atlantic Bay Mortgage Group wants to help you share positive experiences and provide you with resources to help you close quickly so everything is a smooth and easy process.
The Bankers
Here's a little bit more about their bankers you'll be working with when you acquire a home at Brunswick Forest:
Ryan Bruff:
Senior Mortgage Banker
Licensed in NC, SC, FL, and GA
Aaron Koenig:
Mortgage Banker
Licensed in NC, SC, FL
Both are highly experienced individuals who know Brunswick Forest and real estate in Southeastern North Carolina and have the right experience to get the job done and get you into the home of your choice. Ryan and Aaron always do their best to listen to what you have to say and make sure you have what you need to make an informed homebuying decision. They'll have your back from the start of the process to closing on your home.
Close at Hand and Here to Help
Atlantic Bay Mortgage Group has been around for more than 25 years and still stays true to its core values. Atlantic Bay Mortgage Group has also been named amongst 2022's top companies to work with for home lending by the National Mortgage News. This proven track record is exactly why Brunswick Forest is happy to have their team with us right inside our main office. When an aspiring homeowner is ready to decide, or needs more information before buying a home, they have the right people nearby. If you're thinking about making the change to a Coastal By Nature® lifestyle, be sure to stop in and see the folks from Atlantic Bay Mortgage Group. You can also contact our team at 833-497-1001.
You can also visit them at www.atlanticbay.com/coastalcommunity to learn more.