A Warm Welcome to Wells Insurance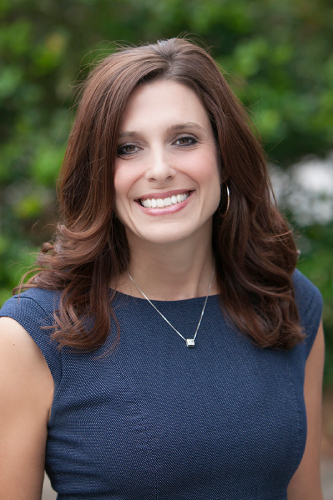 Partners in Coastal Living
Teamwork makes the dream work! The team here at Brunswick Forest has already partnered with other agencies like Atlantic Bay Mortgage, to help give aspiring homeowners more tools for their home buying/selling decisions. Now, Brunswick Forest is proud to partner with a local insurance agency that's been serving greater Wilmington since 1920, Wells Insurance. 
Protecting Your Dream Home
As one of, if not the most expensive asset you will ever own, your home is a valuable piece of property that deserves to be protected properly. It's important to make sure everything is secure and insured during a possible worst-case scenario. Account Executive Samantha Maynor speaks with us about what you need to know.
Meet Samantha Maynor
Originally from Chicago, Illinois, Samantha comes from a predominant military family where most of her time has been spent at duty stations throughout the South. One of those stations included Fort Bragg, where some of her family members were stationed. Oak Island became a popular vacationing spot for them. Eventually, after many years of hopping back and forth between bases, Samantha and her family grew to love coastal Carolina and decided to stay. "After the recession of 2008, it seemed like a good time to regroup and look at where we wanted to live. For us, that meant no snow of course. So, we headed south for the coastal community lifestyle," she explains.
Taking Care of Your Needs
Once she found her paradise, Samantha began engaging in the real estate industry to help others find their dream homes too. For her, she found a special calling in real estate insurance. She finds her position with Wells Insurance to be highly rewarding. "The thing I enjoy most about the insurance and real estate industry is getting to know people with all different backgrounds. Each client has unique needs when it comes to insurance. I love the challenge of identifying those needs, educating the client on options available, then working through the process of helping them decide what is best for them." That process is very important to her, as she greatly enjoys seeing the comfort it brings to her clients.
Making Life Easier
When a company like Wells Insurance has been serving the local area for over 100 years, you know that something is being done correctly. And what Wells Insurance does right is customer service and treating people with respect. The team here has the carrier options and the experience to advise you in making the best decisions for your individual lifestyle and assets, to provide you with solid peace of mind in your home coverage. This, in turn, makes your life easier so you can focus on enjoying daily routines without second thoughts. And for Samantha, that feeling is very rewarding.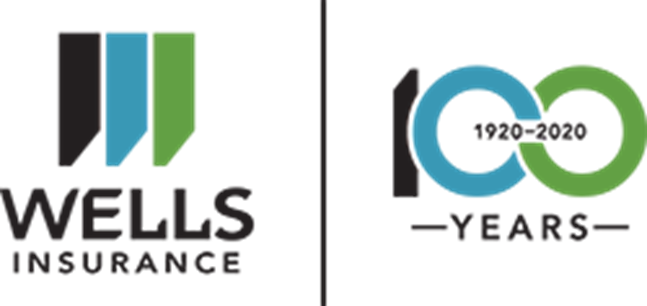 What Wells Insurance Loves About Brunswick Forest
Now officially partnered with Brunswick Forest, Samantha and the rest of the Wells Insurance team are looking forward to providing aspiring homeowners and transplants with everything they need to achieve their ideal lifestyles. "We are thrilled to partner with Brunswick Forest! The community offers an unparalleled coastal southern lifestyle, located just minutes from our area's beaches, rivers, and the happenings next door in Wilmington," she adds. Samantha is also fond of the way Brunswick Forest has everything residents need nearby, and now having Wells Insurance on board makes life even easier. "We know our existing clients will love how this partnership offers an increased level of service and convenience, and we are excited for the opportunity to build a new relationship to become the broker of choice for more Brunswick Forest residents."
Becoming Part of Our Community
For Samantha, the excitement in this new partnership goes beyond partnering with our agents but becoming an integral part of the Brunswick Forest community. The Wells Insurance team wants to be an on-site commodity for residents and to help new homeowners secure insurance making the processes as seamless as possible. "And we're not just here for new buyers – existing Brunswick Forest homeowners trust Wells to offer coverage options that help protect the lifestyle and the assets they've worked their whole lives to obtain. Being in this neighborhood means we stay in tune with your needs," she adds.
Here to Serve
If you're interested in moving to Brunswick Forest and wish to be a part of our Coastal by Nature® lifestyle, the friendly folks at Wells Insurance are here to help. "A transplant who is interested in moving to Brunswick Forest can rest assured that Wells Insurance will educate on the intricacies of coastal insurance. Because we partner with numerous carriers, we can provide options to the client that they may not be able to find elsewhere," Samantha concludes. Looking to learn more about our latest partnership with Wells Insurance? You can contact our team at 833-497-1001 or Samantha at 910-363-1521
You can also learn more about Wells Insurance by visiting them at https://www.wellsins.com/