Ways to Beat the Dog Days of Summer: Family Dog Naturals
August 27, 2020
ISWebmaster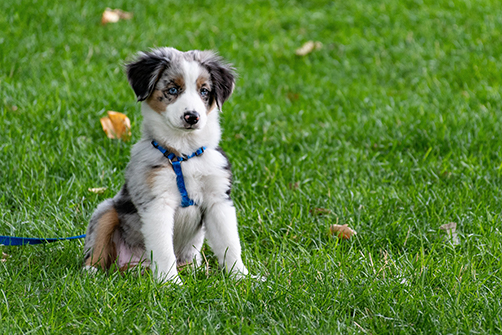 The dog days of Summer in coastal Carolina tend to be easy-going and warm. Our residents have the best opportunities for getting out and about, enjoying nature and living life to its fullest due to our location and amenities. Our master-planned community is also perfect for your furry four-legged companion. It is important to prioritize their safety during Summer months. Here are some helpful tips from Family Dog Naturals in The Villages Town Center on keeping your dog cool.
Most dogs like to get out an exercise, and with the up to 100 miles of trails at Brunswick Forest, it is easy to keep both yourself and your dog active! Under the Southern sun, dogs can overheat just like we can. Locally owned by resident Dave Head, Family Dog Naturals is a business just down the street from the neighborhoods at Brunswick Forest. They are knowledgeable and passionate about providing you only the best in natural treats, toys, and health products for your canine companion. Now, they have some easy to remember and vital tips to keep your dog healthy and safe during the summer heat:
Always walk early in the morning or later in the evening if you can, when it is cooler. If a day is especially hot and humid you want to avoid overexertion.
Never ever leave your dog locked in a hot car.
A dip in cool water is one of the finest and (most fun!) ways that you can cool off your dog. If you have irrigation in your yard, a nice sprinkler bath is a good way for a dog to stay cool and have fun. Even a fun kiddie pool can help.
Covering your dog with a wet towel or bandanna can help regulate their body temperature.
Dogs themselves might have natural protection from the elements in terms of their fur, but their paws are very vulnerable and sensitive. Their paws can get burnt on hot asphalt, so try and choose grassy areas to walk on instead. You can easily lay your hand on top of the surface to check how hot it is. If it is too hot for you then it is probably too hot for your dog.
You can even give your pup a dog friendly frozen yogurt or cool treat!
As humans it is easy to project our own feelings onto those of our pets. So, it is easy to assume that just because you are comfortable, then that means your dog must be too. This can be a very dangerous assumption as dogs cannot handle heat like people can! Heat stroke can be a very real risk during hot summer activities. If your dog shows signs of heavy panting, increased heart rate, confusion or disorientation, vomiting or diarrhea, bright red gums, or a body temperature of over 104 degrees Fahrenheit, get your dog into a cool environment as soon as you can.
Family looks out for one another, and your fellow neighbors at Brunswick Forest and Family Dog Naturals want to make sure your summer fun is not interrupted by heat associated risks. Keep your canine companion cool and happy when you can! Be sure to visit your friends at Family Dog Naturals!