Summertime in Wilmington Was Made for Brews: Local Summer Beer and Wine to Enjoy
July 13, 2020
ISWebmaster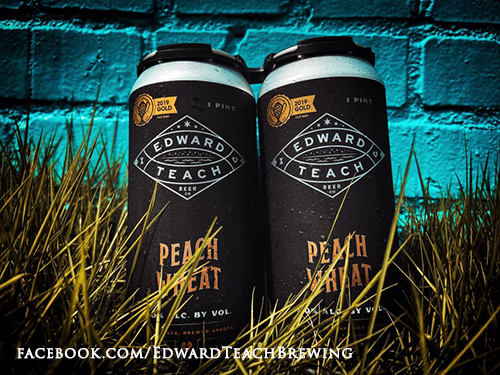 You cannot say "Summer" in Southeastern North Carolina without something cool in your hand to drink! Beach culture often promotes a vacationing atmosphere in terms of provisions. Fresh local seafood, ice cream and other treats are a staple this time of year in Wilmington. But in case you might be in search of something a little stronger, your local breweries and wine shops have you covered. Here are a few local brews and wines that you can find in just about any store near Brunswick Forest.
In the past few years, the greater Wilmington area has exploded with many microbreweries that tantalize plenty of pallets. With no less than an amazing 16 breweries located just across the bridge in New Hanover County, they are in easy reach for residents in and around the area. You do not even have to visit the breweries to enjoy a cold one, as their products are now fairly distributed in stores such as the Lowes Foods at The Villages Town Center. Brewing in North Carolina is not a new concept by any means, as there has been production in the area since colonial times. The state was home to the first known English colony on Roanoke Island in 1585, whose residents would drink beer as a form of nourishment. By 1989, beer had become a much-enjoyed beverage in North Carolina.
As one of America's top-rated beach towns, Wilmington has more than enough to wet your whistle. The Tar Heel state is not just famous for beer these days, but also its local vineyards. Fine selection of wines both local and abroad are never too far away in the Port City. Wine enthusiasts will not feel left out, as local businesses such as Bridgewater Wines in Leland, will have a major selection of bottles for you to choose from. Some local breweries in the area include:
Wrightsville Beach Brewing Company
Some local wine shops include:
River to Sea Gallery and Wine Shop
If you are looking to quench your thirst, keep a lookout for some of these local beverages:
Teaches Peaches – Peach Wheat from Edward Teach Brewery:
If you want to experience fruity refreshment, look no further than this brew! Teaches Peaches is exactly what it says it is, a light-bodied ale with plenty of fruity character. Brewed with luscious peaches and apricot puree, this beer is light and refreshing with malty characteristics.
Waterline Kolsch – Kolsch style beer from Waterline Brewing:
Brewed under the Cape Fear Memorial Bridge just outside downtown Wilmington, Waterline Brewing Company has established itself as a popular choice for many. One of their beers is perfect for the hot summer weather here. This is Waterline Kolsch, a German-style beer that is both refreshing and crisp. It is a great beer that goes down easy, pairs with many foods, and offers a gateway into the world of craft beer.
Tropical Lightning IPA – West Coast India Pale Ale from Wilmington Brewing Company:
Nice and hoppy without being overpowering, this brew is surprisingly refreshing with strong hints of citrus and hop bitterness. The beer pours a pale golden color and has notes of fresh pine, resin, and malt on the palette. A local favorite that you just must try the next time you are shopping.
Coastal Shag – Dry Red from Duplin Winery:
One of the Southeast's most well-known wineries, Duplin is known for their sweet wines and use of Muscadine Grapes in their fermentation. Coastal Shag is one of their newest selections that pairs well with the local region. This wine is dry and fruity while remaining light bodied. It is the perfect wine to sip on a lazy day at the beach with a smooth finish, just like the historic coastal dance it is named for.
Regardless of which of these selections you wish to try out next, you will hardly be disappointed with the crafted quality of these locals! Do not forget, Brunswick County Beer and Cidery will be developing just inside The Villages Town Center at Brunswick Forest. So, a refreshing brew is never far away. Taste some of Wilmington's liquid history, and of course, enjoy responsibly.