Store it Away at AA Storage
January 19, 2022
ISWebmaster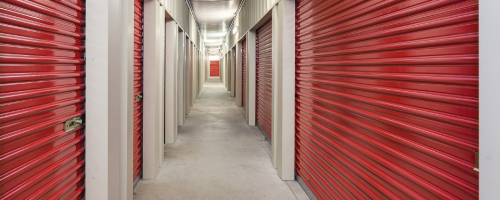 Declutter Your Home
Just because it's January, doesn't mean you need to clutter your garage space with warm weather equipment until spring arrives! Part of the advantage of living here at Brunswick Forest is having a lot of convenient utilities at your disposal, and nowhere is that more apparent than The Villages Town Center. AA Storage allows you to store all your off-season equipment away from the elements year-round.
Lots Of Items? No Problem
With so many amazing environments nearby to enjoy, you naturally have a lot of outdoor accessories to help you pursue that active lifestyle. Bicycles, kayaks, canoes, boats, and so on are all a large part of how homeowners down in the coastal South spend their days. With all those toys, things start to pile up over time. Wouldn't it be great if you could store all your belongings close to your community that you could access any time you wanted, without having to sacrifice home storage space?
Safe Storage
You can! AA Storage here in The Villages Town Center is climate-controlled, with several bays containing both indoor and outdoor floor space that can fit anything from standard household items to vehicles. Want to wait until the weather hits 70 degrees so you can use your kayak over at the Town Creek boat launch? Want to store an ATV for your next hay fielding adventure? Want to store your boat somewhere safe until summer rolls around? You will find everything you need over at AA storage. On top of having climate-controlled areas, the grounds have locks and security cameras. This ensures you have the utmost confidence in the safety of your items being stored in a well-managed and clean environment.
Close By
What does all this mean for you as a resident of Brunswick Forest? It means you never have to worry about where to keep your items during the winter months. And most importantly it won't be necessary to drive all over town to find the right place that will accept your items. Many of the most common items you'll find in storage involve recreational machines like RVs, Boats, or other types of vehicles. You will want to make sure the facility that you place them in has a spot designed for them and in a very secure location. AA Storage also provides you with items to help protect your assets and belongings such as padlocks and dust covers. Each unit is built to withstand the elements such as cold, rain, or wind. You can rest assured whatever you decide to pack away, will be there when you go to pick it up.
They also have:
Professional management staff
Gated entry with security code
Low monthly rates
24-hour video surveillance
Portable storage
Give Them a Try!
Offering convenience is something our community takes pride in. Why bother trying to find an ideal storage unit for all your possessions when you have everything you need right here at The Villages Town Center? It's part of what makes Brunswick Forest an ideal community for your forever home. You can give AA Storage a call at 910.406.1600.