New Years in Wilmington
December 27, 2019
ISWebmaster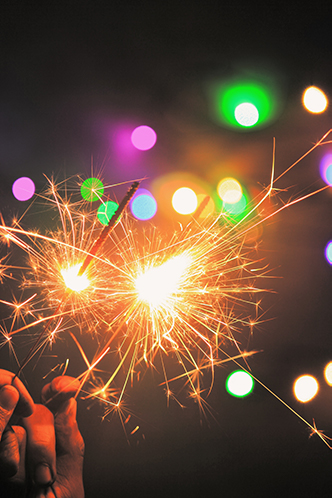 The year of 2019 has come and gone! With all the fun activities to enjoy at Brunswick Forest and the greater Wilmington area, the years just seem to fly by, don't they? If there's one thing that Wilmington knows how to do right, it's having a good time for a special occasion. Brunswick Forest residents, thanks to being only minutes away from downtown Wilmington, can enjoy the incredible events the city is putting on for New Year's Eve.
What sort of incredible memories do you have for 2019? Have you ever thought of what the perfect way to end the year would be? Normally when you think of New Year's Eve, you think of watching the ball drop at Times Square, popping a bottle of champagne and embracing the people you care about. Here in Southeastern North Carolina you can ring in the new year, coastal style! There's a myriad of events taking place all over the local area, and we suggest you sign up for one of these events.
New Years Eve Gala at Thalian Hall:
Where: Thalian Hall, 310 Chestnut St. downtown Wilmington, 28401
When: December 31st, starts at 7pm
Price: $165 per person
This event promises to be one classy evening, and well worth the effort to make the trip. You can enjoy an enchanting evening of dinner and a show with the Broadway classic, "La Cage aux Folles." Dessert will follow the dinner, and finally when the clock strikes midnight, there will be a champagne toast! You can also dance the nigh away with a DJ and fabulous music. It's everything you need to get your New Year's off to a rocking start, in a beautiful historic setting.
New Year's River Cruise:
Where: The Henrietta, downtown Wilmington, 101 S. Water St
When: December 31st, boarding begins at 6:30pm, cruise runs 9:30pm -12:30am
Price: Tickets are $60 per person
What better way to close out 2019 then to take a relaxing cruise on the famous Cape Fear River at night? This isn't an ordinary pleasure boat though, this is the Henrietta, one of the most famous river tour boats in Wilmington, hosted by Cape Fear Riverboats, Inc. Climb aboard as you enjoy dancing tunes on a heated lower deck, while you also indulge in a fully stocked cash bar, light appetizers and of course a champagne toast!
Island of Lights New Year's Celebration:
You can't do a smashing New Year's Eve celebration without some fireworks! This family-friendly event allows you to celebrate 2020 Pleasure Island style! There will be music to dance to, provisions for purchase and a raffle event on the boardwalk. To top it all off, there will be a beach ball drop at midnight and a firework show to round out the event. A truly ideal way to spend your evening ringing in the new year!
Wherever you choose to be for New Year's Eve, be it out and about or staying here at Brunswick Forest, be sure to have a safe and bright 2020! We can't wait to see what exciting adventures next year holds for our community! You can see the full list of New Year's events right here: https://www.wilmingtonandbeaches.com/newyearseve/
If Brunswick Forest sounds like your ideal master-planned community for 2020, contact us at: 855.983.9579