Top-Ranking Beach-Towns in North Carolina: Brunswick Forest Brings You Closer!
July 31, 2019
ISWebmaster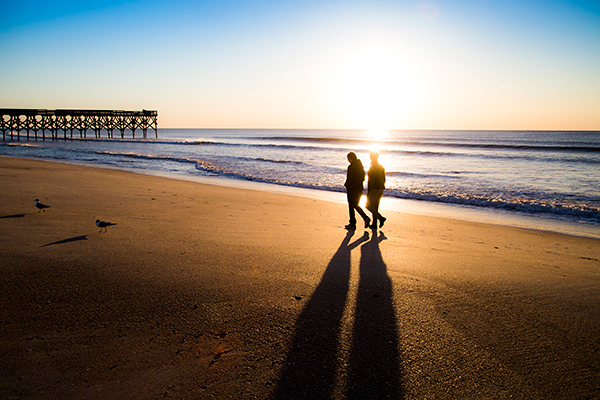 Sun, salt, surf and sand make for an enriched way of living in North Carolina. It's a dream come true for Brunswick Forest residents, and a real delight for visitors! Brunswick Forest has the convenient accessibility to bring residents closer to all the aquatic action that they desire. Locations such as Southport, Oak Island, Wrightsville Beach or Carolina Beach are within easy reach. Brunswick Forest's proximity to these locations makes it a real convenience. Coastal Living has recently voted many of our top-ranking beach-towns as prime areas to visit in North Carolina!
Southport, North Carolina was voted as America's happiest seaside town in 2015. With beautiful seaside cottages, shops, proximity to Bald Head Island, fishing and two nearby historic lighthouses, it's hard to not fall in love with Southport. There's beautiful coastal imagery around every bend, opportunities to dine on some of the freshest seafood and closeness to two tranquil beaches. Southport is easily one of the best places to visit in coastal Carolina.
You can't call yourself a coastal Carolinian without having visited the sugar white shores of Wrightsville Beach! It's full of attractive beach houses, dining areas and even home to some of the most well-known beach hotels in the area. Located just across the bridge over Banks Channel, Wrightsville Beach has always been famous for its clean beaches, fishing at Jonnie Mercer's Pier and local surfing opportunities. Wrightsville Beach provides easy access to the Intracoastal Waterway and plenty of space for all your favorite beach activities. It's a touch of the old-fashioned atmosphere of beach days gone by with the modern attraction of offering today's lifestyle activities.
Located south of Wrightsville Beach, and just over the bridge at Snows Cut, lies a quaint beach town that has a timeless beachfront atmosphere. The town of Carolina Beach has plenty of sandy shores to satisfy any beachgoer looking to spend a day frolicking in the surf. There's plenty of fun to be had off the water as well. This southern coastal getaway located at the north end of Pleasure Island, is a treasure trove of shopping, dining and entertainment. You can enjoy drinks at one of the many beach bars such as the famous Fat Pelican or indulge in tasty seafood and walk along Carolina Beach's famous boardwalk. It's a perfect way to escape to a beach town that has abundant Southern charm. For those of you looking for places to camp or hike, Carolina Beach State Park offers spectacular trails that intertwine through nature.
One of the most exclusive areas in the Carolinas, Bald Head Island has long been a valued retreat that's located only two miles offshore from mainland Wilmington. Reachable by ferry, Bald Head Island almost feels akin to a secret hideaway described in famous stories like Treasure Island! Nearly 85 percent of the area is pristine and protected marshlands, tidal creeks, subtropical forests and fourteen miles of peaceful beach. Kayaking, canoeing and traversing the area by golf cart are just some of the incredible activities. Best of all, visitors can step inside the island's most famous resident of all, the Old Baldy Lighthouse.
Close to Brunswick Forest and the town of Southport, you can find the equally dazzling beach town of Oak Island. Ten miles of south-facing beaches and two fishing piers will keep any beach enthusiast occupied. Dogs are allowed on the beach year-round! If you have a four-legged companion who loves the water as much as you do, spend some time visiting in the Oak Island area. The Oak Island Lighthouse is also located nearby, and acts as a guide for ships entering the Cape Fear River. Best of all, Oak Island is adjacent to three other known beach town locations, making it a prime staging area for a grand adventure.
The Carolina coast is an area that's full of hidden gems. Fortunately, Brunswick Forest is surrounded by it all, including some of the top-ranking beaches in NC.