NEARBY HOLDEN BEACH THE COUNTRY'S #1 BEST FAMILY BEACH
July 26, 2016
Brunswick Forest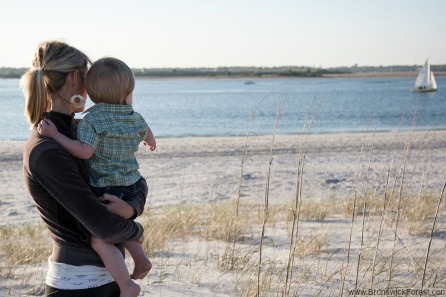 Holden Beach, North Carolina is just one of the many beaches located within a short drive from Brunswick Forest. The community's prime location, located just minutes outside of downtown Wilmington, close to major shopping and commercial areas and a quick drive away from area beaches makes it the ideal location for your new home. As a new resident of Brunswick Forest, visit nearby Holden Beach to experience the country's finest family beach!
#1 BEST FAMILY BEACH
Beautiful Holden Beach earned the distinction as America's #1 Family Beach from Stephen P. Leatherman, Director of the Laboratory for Coastal Research at Florida International University and was also ranked as the "Top Family Beach in the Country" by National Geographic Traveler Magazine. The quiet atmosphere of this pristine beach resort area is the perfect location to bring visiting family members with young children.
SURROUNDED BY WATER
Holden Beach is an eight-mile long barrier island surrounded by the Shallotte inlet to the west. Lockwoods Folly Inlet to the east, the Intracoastal Waterway to the North and the Atlantic Ocean to the South. All of this water provides ample opportunity to enjoy watersports like surfing, stand-up paddleboarding, fishing, boating, kayaking, swimming and more!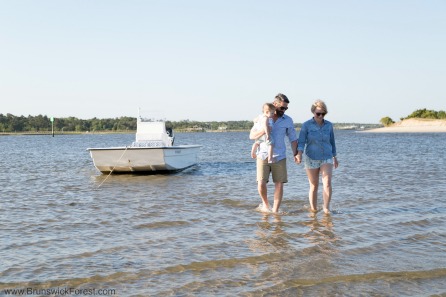 HISTORY AND LOCAL SHIPWRECKS
During the Civil War, the Lockwood Folly Inlet at Holden Beach was used by blockade runners and Union captains alike. Today, reminders of this time in history can be seen in the shipwrecks off the coast of Holden Beach of the blockade runners, CSS Elizabeth and CSS Bendigo as well as the Union blockade ship, the USS Iron Age.